Trekking the highest mountains on earth with their glittering, snowy peaks surrounded by green forests and wild rivers has always captured my imagination. So I made sure that Nepal was on my itinerary this time.
Only a few roads extend into the mountains, keeping Nepal's culture and scenery untouched, so the only way to truly see Nepal and the Himalayas is by walking, lots of walking. It might be harder and slower, but definitely worth it, making the whole experience more intimate.

ELEVATE
Free Resource: A step-by-step blueprint to help you set and realize big dreams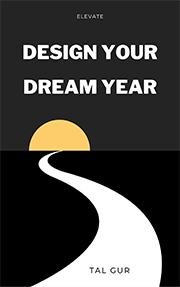 I was excited.
Annapurna Base Camp Trek - An amphitheater of nature
My new porter and I didn't waste any time; the day after my arrival in Nepal, we started our journey from the lake city of Pokhara. The Annapurna Base Camp (ABC) Trek is a ~10-day trek into the heart of the outstanding Himalayan mountains. It is relatively easier than the Everest Base Camp Trek – a good test for the legs (and lungs!).
From the first day, the landscape was absolutely exquisite: stunning, lush, subtropical forests, rivers and wildlife with breathtaking views of snow-covered peaks.
The most rewarding experience, however, was going through the traditional farming villages, seeing so many smiles and happy faces along the way. Mountain kids are just adorable. Like their parents, they work around the clock in impossible terrain and with the most basic tools, but their eyes radiate with happiness.
Simple life is a pathway to happiness.
I was fortunate to share the Annapurna experience with a French couple who made the trekking so much fun. They were excited, like me, with every new encounter. Butterflies, flowers, lambs – it didn't matter. Everything was exciting for them. We visited natural hot springs, crossed wild rivers, walked on snow, and couldn't stop keep being distracted by the amazing views of the mountains.
The last day of the climb was icing on the cake! After a stormy night of heavy rain and snow at Machhapuchhare Base Camp, we woke up early on the most perfectly clear,morning to climb up to Annapurna Base Camp at 4100m. Every ridge around us yielded a 360-degree panorama of the surrounding snowy mountains.
It was just…PERFECT.
Words (and pictures) can hardly describe how beautiful Nepal's mountain area is. All I can say is that being there was the best moment of my Annapurna trip and a lifetime memory.

ELEVATE
Free Resource: 1000+ SMART goal ideas to inspire you create your life goals list.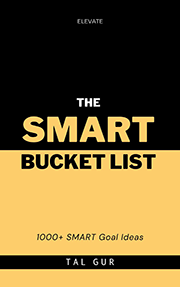 Everest Base Camp Trek - The Top of the world
Everest Base Camp (EBC) Trek, a ~2-week trek which brings you as close as you can get to Everest, and which also follows the footsteps of legendary climbers, was chosen as my main destination when I planned my travels in Nepal.
We stayed only one night in Kathmandu, Nepal's capital, and took a short flight to Lukla, a small mountain town built around an airstrip. This was the starting point of our trek.
After few days of magnificent forest trekking, river crossings and steep rocky ridge climbs, I got into the main administrative town of the Everest region, Namche Bazzar, at 3400 meters. A beautiful Sherpa town surrounded by beautiful mountain views.
At this height, there is a high likelihood of altitude sickness – climb too quickly and this deadly disease can literally kill you. Taking a helicopter ride from Kathmandu directly to Everest Base Camp, for example, will immediately cause fluids to be stored in your brain, leaving you dead in a matter of hours. Anyone who wants to get to these heights, even if he or she is an experienced climber, must acclimatize, and the recommended rate is ~300-500 meters a day, making this trek a bit more complicated than other climbs.
Namche Bazzar was only one day away from my first clear look of Everest, so I was excited. Little did I know that the universe had different plans for me. That same night, I got so sick that even climbing the stairs of my lodge was an impossible task.
I decided to try my luck after 2 days of vomiting, but on my arrival in the next town, I fainted and fell asleep immediately. I simply couldn't move out of my bed and was so weak from vomiting. I woke up the next day and tried climbing again. I got to the next town without a breath of air but with one improvement: no vomiting this time.
We'd lost close to 4 days, and I couldn't get them back with faster trekking, as I needed to acclimatize slowly. With a sickening (literally) realization, I knew my dream was gone. I told my porter that we were done with this trek and we'd have to get back so as not to miss my flight.
I was lying in bed, going to sleep and then it hit me: what would happen if I climbed all the way to base camp at 5500 meters, and then go down back to 3900 in the same day?
It would be at least 15 hours of constant climbing, still recovering from my sickness, and I would have to start in the dark and finish in the dark. Crazy, but possible….
Possible, I love this word!

ELEVATE
Free Resource: A step-by-step process for a better relationship with social media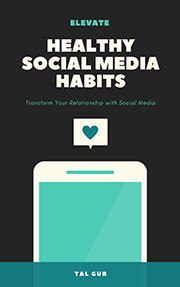 And so we did it… We woke up at 4am and climbed on huge rocks in total darkness with flashlights. The temperature was below zero, and even with two pairs of gloves, I couldn't move my fingers. My breathing got heavy as we got higher due to the lack of oxygen in the air; I just kept drinking water, trying to focus on Enjoying Nature.
I was once told that the desert is like beer. On first taste, you just wonder what all the fuss is about, but every time you revisit it, it reveals another facet. Everest's base camp landscape was no different for me. It looked like the moon's surface with huge shaped rocks and craters, without any green (nothing really grows above 4000m).
At noon, we hit EBC. I was so tired, my legs were aching, my head was dizzy, but I felt a strong sense of satisfaction. Everest Base Camp itself looks like a vast refugee camp with tents everywhere in an unorganized fashion. I had the most expensive apple pie and started to trek down almost immediately.
It probably wasn't the most enjoyable day of my life, but that night I experienced the most wonderful hot shower I have ever had. It was worth climbing to Everest Base Camp just for that…
Nepal, not only mountains.
After more than 3 weeks of trekking, I decided to spend a few days in one of Nepal's southern Jungles, Chitwan. Apparently, Nepal offers more than just mountains, and I was excited to explore a flat land after so many hilly climbs.
I didn't think it would happen so fast, however; at this point in my trip, I was sick of seeing mountains! It was exciting to see so many buffalos, rhinos, crocodiles, elephants and other wild animals, but to be honest, I was more excited about just laying on a hammock, reading.
Last words
Getting from one city to another in Nepal is not an easy task. Kathmandu and Pokhara are Nepal's two main cities, but the "highway" between them, which is only ~150 km in length, takes around 6 hours at best and often even more. The reason is that this extremely narrow road is blocked by local people on a regular basis.
On my first day in Nepal, I had to wait half a day in the middle of nowhere to continue my trip because one local man wasn't happy with the authorities. If you plan to take a bus in Nepal, carry enough food with you!
If I thought long waits could only happen on Nepal's roads, I had to go through it again. When flights are cancelled (something very common in Nepal), those who planned to fly must wait and they're put last in the line. I spent around 10 hours in Lukla's airport just to be notified that my flight had been cancelled. We then had to spend another night, not knowing if we'd have a spot the next day. On the positive side, it provides a great opportunity to develop patience, a must-have attribute for my next destination – India… : )
Chief Editor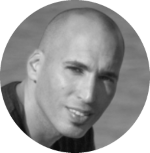 Tal Gur is an author, founder, and impact-driven entrepreneur at heart. After trading his daily grind for a life of his own daring design, he spent a decade pursuing 100 major life goals around the globe. His journey and most recent book, The Art of Fully Living, has led him to found Elevate Society.