This is a summary review of Triggers containing key details about Triggers.
What is Triggers About?
"Triggers: Creating Behavior That Lasts--Becoming the Person You Want to Be" is a book by Marshall Goldsmith and Mark Reiter, both highly regarded leadership consultants and coaches. In this book, they explore the concept of triggers and how they can be used to create lasting behavior change.
Triggers confronts head-on the challenges of behaviour and change, looking at the external factors (or 'triggers') - both negative and positive - that affect our behaviours, our awareness of when we need to change, our willingness (or otherwise) to do so and our ability to see the change through. Drawing on his unparalleled experience as an international executive educator and coach, the author invites us to understand how our own beliefs and the environments in which we operate can trigger negative behaviours, or a resistance to the need to change. But he also offers up some simple, practical advice to help us navigate the negative and make the most of the triggers that will help us to sustain positive change.
Summary Points & Takeaways from Triggers
Some key summary points and takeaways from the book include:
* Understanding Triggers: The authors define triggers as stimuli that initiate specific thoughts, emotions, or behaviors. They argue that understanding and identifying our personal triggers can help us to make lasting changes in our lives.
* The Power of Positive Triggers: The authors argue that positive triggers can be used to create positive habits and behaviors, while negative triggers can lead to negative behavior patterns. By creating positive triggers and reinforcing them regularly, we can develop new habits and become the person we want to be.
* The Role of Awareness: The authors emphasize the importance of self-awareness in creating lasting behavior change. They argue that understanding our triggers and the impact they have on our behavior is a crucial step in making lasting changes.
* Building a Support System: The authors argue that having a supportive network of people can help to reinforce positive triggers and create lasting behavior change. They advise readers to build a network of positive influences, including family members, friends, and colleagues, who can help to reinforce positive behavior.
* Embracing Change: The authors stress the importance of embracing change and being open to new experiences in order to create lasting behavior change. They argue that breaking out of our comfort zones and trying new things can help us to grow and develop new habits and behaviors.
* Overall, "Triggers" is a comprehensive guide to creating lasting behavior change. The authors provide practical insights and advice on how to identify and use triggers to create positive habits and become the person we want to be. The book is a valuable resource for anyone looking to make lasting changes in their life.
Who is the author of Triggers?
Marshall Goldsmith is corporate America's preeminent executive coach. He is the 2015 Thinkers 50 award winner as the World's Most Influential Leadership Thinker. He is one of a select few consultants who have been asked to work with more than 150 CEOs in the world's top corporations.
Mark Reiter is a literary agent and writer who has collaborated on books with Twyla Tharp, Phil Dusenberry, Mark McCormack, and Marshall Godsmith.
Book details
Print length: 272 pages
Genre: Nonfiction, Self Help, Psychology
What are the chapters in Triggers?
Chapter 1 Why don't we become the person we want to be?
Chapter 2 Try. The power of active questions
Chapter 3 More structure, please
Chapter 4 No regrets. The circle of engagement
What is a good quote from Triggers?
Top Quote: "Getting mad at people for being who they are makes as much sense as getting mad at a chair for being a chair." (Meaning) - Triggers Quotes, Marshall Goldsmith and Mark Reiter
What do critics say?
Here's what one of the prominent reviewers had to say about the book: "Triggers provides the self awareness you need to create your own world, rather than being created by the world around you." — Alan Mulally, CEO of the Year (US) and #3 on Fortune magazine's 50 Greatest Leaders in the World (2014)
* The editor of this summary review made every effort to maintain information accuracy, including any published quotes, chapters, or takeaways. If you're interested in furthering your personal growth, you may want to explore my list of favorite self-improvement books. These books, which have had a significant impact on my life, are carefully curated and come with summaries and key lessons.
Chief Editor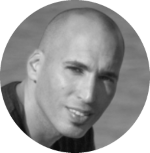 Tal Gur is an author, founder, and impact-driven entrepreneur at heart. After trading his daily grind for a life of his own daring design, he spent a decade pursuing 100 major life goals around the globe. His journey and most recent book, The Art of Fully Living, has led him to found Elevate Society.