True Enough: Summary Review
This is a summary review of True Enough containing key details about True Enough.
What is True Enough About?
"True Enough: Learning to Live in a Post-Fact Society" is a book by Farhad Manjoo, a technology journalist and author. In this book, Manjoo explores the idea of truth and how it has been affected by the rise of new technologies and the proliferation of information online.
True Enough explores leading controversies of national politics, foreign affairs, science, and business, explaining how Americans have begun to organize themselves into echo chambers that harbor diametrically different facts—not merely opinions—from those of the larger culture.
Summary Points & Takeaways from True Enough
Some key summary points and takeaways from the book include:
* The Rise of Filter Bubbles: The book argues that the rise of social media and the internet has created "filter bubbles," in which people are exposed only to information that confirms their existing beliefs and opinions. Manjoo argues that these filter bubbles have made it easier for people to believe in false or misleading information.
* The Problem with Post-Truth: The book explores the concept of "post-truth," which refers to a situation in which emotions and personal beliefs are more important than facts in shaping public opinion and decision-making. Manjoo argues that this shift towards post-truth has serious implications for democracy and the future of journalism.
* The Fragmentation of the Media: Manjoo argues that the fragmentation of the media has contributed to the rise of post-truth and the spread of false information. He argues that the proliferation of sources of information online has made it more difficult for people to determine what is true and what is false.
* The Importance of Media Literacy: The book stresses the importance of media literacy, or the ability to critically evaluate information and media sources. Manjoo argues that this is a crucial skill in the age of the internet, and that people must learn to be more skeptical and discerning in order to avoid being misled by false information.
* The Future of Truth: Manjoo argues that the future of truth is uncertain and that it will depend on the choices that society makes in the coming years. He argues that it is crucial that people take responsibility for the information they consume and that they make a conscious effort to seek out the truth.
* Overall, "True Enough" is a thought-provoking exploration of truth and the challenges of living in a post-fact society. The book offers valuable insights and advice for anyone who wants to navigate the rapidly changing landscape of information and media in the digital age.
Who is the author of True Enough?
Farhad Manjoo is an American journalist. Manjoo was a staff writer for Slate magazine from 2008 to September 2013, when they left to join The Wall Street Journal. In January 2014, they joined The New York Times, replacing David Pogue as the technology columnist.
Book details
Print length: 250 pages
Genre: Nonfiction, Politics, Sociology
What are the chapters in True Enough?
Chapter 1 "Reality" Is Splitting
Chapter 2 The New Tribalism: Swift Boats and the Power of Choosing
Chapter 3 Trusting Your Senses: Selective Perception and 9/11
Chapter 4 Questionable Expertise: The Stolen Election and the Men Who Push It
Chapter 5 The Twilight of Objectivity, or What's the Matter with Lou Dobbs?
Chapter 6 "Truthiness" Everywhere
What do critics say?
Here's what one of the prominent reviewers had to say about the book: "Well worth reading. Make no mistake: this is no run-of-the-mill exposé of media bias, but a sophisticated analysis of the ways and means by which lies and distortions do so well in today's fractured, cynical media world." — Todd Gitlin, Professor of Journalism and Sociology, Columbia University, and author of The Bulldozer and the Big Tent
* The editor of this summary review made every effort to maintain information accuracy, including any published quotes, chapters, or takeaways. If you're interested in enhancing your personal growth, I suggest checking out my list of favorite self-development books. These books have been instrumental in my own personal development and I'm confident they can help you too.
Chief Editor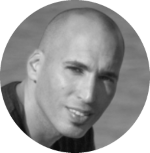 Tal Gur is an author, founder, and impact-driven entrepreneur at heart. After trading his daily grind for a life of his own daring design, he spent a decade pursuing 100 major life goals around the globe. His journey and most recent book, The Art of Fully Living, has led him to found Elevate Society.