Unconscious Branding: Summary Review
This is a summary review of Unconscious Branding containing key details about the book.
What is Unconscious Branding About?
"Unconscious Branding" is a book about understanding the unconscious and emotional drivers behind customer behavior and how to apply that understanding to build a successful brand.

ELEVATE
Free Resource: A step-by-step blueprint to help you set and realize big dreams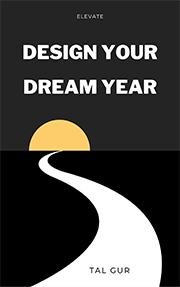 In Unconscious Branding, the author simplifies the most complex object in the known universe - the human brain - into seven codified actionable steps to behavior change. These steps are illustrated using real world examples from advertising, marketing, media and business to consciously unravel what brilliant marketers and ad practitioners have long done intuitively, deconstructing the real story behind some of the greatest marketing and business successes in recent history, such as Nike's "Just Do It" campaign; "Got Milk?"; Wendy's "Where's the Beef?" ;and the infamous Volkswagen "Punch Buggy" launch as well as their beloved "The Force" (Mini Darth Vader) Super Bowl commercial.
Summary Points & Takeaways from Unconscious Branding
Some key summary points and takeaways from the book includes:
* The author explains that brands can create a strong emotional connection with consumers through unconscious branding, which is the use of sensory cues and non-verbal communication to create a memorable brand experience.
* Van Praet highlights the role of the five senses in shaping our perception of brands, including sight, sound, touch, taste, and smell.
* The book provides examples of how brands can use sensory cues to create emotional connections with consumers, such as using colors, shapes, and sounds that are associated with positive emotions.
* The author also explores the role of intuition and the unconscious mind in the branding process and how brands can use subliminal messaging to influence consumer behavior.
* Van Praet discusses the importance of consistency in branding, from the packaging design to the customer experience, in order to create a strong and lasting impression.
* The book also covers the importance of differentiation and how brands can stand out from the competition by creating unique and memorable sensory experiences for consumers.
* "Unconscious Branding" concludes by emphasizing the importance of understanding the underlying psychology of consumers and the role of sensory cues in shaping brand perceptions and driving consumer behavior.
Who is the author of Unconscious Branding?
Douglas Van Praet is Executive Vice President at Deutsch LA, one of the nation's hottest ad agencies, where his responsibilities include Group Planning Director for the highly acclaimed and coveted Volkswagen account.
Book Details
Print length: 288 pages
Genre: Business, Psychology, Nonfiction
What is a good quote from Unconscious Branding?
Top Quote: "Learning, at its core, is a broadening of horizons, of seeing things that were previously invisible and of recognizing capabilities within yourself that you didn't know existed" - Unconscious Branding Quotes, Douglas van Praet
What do critics say?
Here's what one of the prominent reviewers had to say about the book: "Unconscious Branding brings the power of neuroscience to marketing in a way that is both intuitive and revelatory. It's an invaluable resource for any marketer." — Matt Jarvis, Partner and Chief Strategy Officer, 72andSunny

ELEVATE
Free Resource: 1000+ SMART goal ideas to inspire you create your life goals list.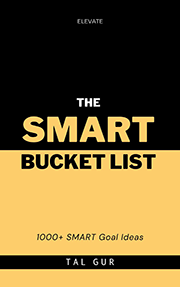 * The editor of this summary review made every effort to maintain information accuracy, including any published quotes, chapters, or takeaways. If you're interested in enhancing your personal growth, I suggest checking out my list of favorite self-development books. These books have been instrumental in my own personal development and I'm confident they can help you too.
Chief Editor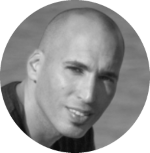 Tal Gur is an author, founder, and impact-driven entrepreneur at heart. After trading his daily grind for a life of his own daring design, he spent a decade pursuing 100 major life goals around the globe. His journey and most recent book, The Art of Fully Living, has led him to found Elevate Society.