Why you must stop trading your time for salary?
Trading your time for money is so common that it seems the only way to make money. We have been conditioned to believe this is the safest most respectable way to earn a living.
Don't you think your life would be much easier if you got paid while you were eating or sleeping?
Don't you think it's safest to have a controllable source of income than giving control to your employer who can fire you at any time?
Smart people have more control in their life. They don't belong to any master and do not beg for a pay rise! They can take vacations at any time, dress however they feel and do whatever they want.
Smart people build systems that generate passive income 24/7, something which can be quickly implemented on the internet. In less than a day you can start marketing your own or someone else's products anywhere in the world.
There are other ways to create passive income streams such as becoming an investor or starting a physical business but they usually require a large sum of investment and a strong skill set.
Trading time for money is even more exhausting proposition because more work translates into more taxes to pay. Employee income is the most heavily taxed there is because it's easier for the tax authorities to deploy it. You can easily minimize your taxes when you have an online business.
You have to understand that people pay for the value they receive. They don't really care how many hours you work. If you have something of value to offer, people will gladly pay for it.
Leverage technology to create online wealth by building assets that attract more money. This doesn't mean you have to quit your job if you enjoy what you're doing, however with your new online income you'll always have the option to leave.
Wouldn't it be nice to go to work, knowing that you were doing it because you chose to, not because you had bills to pay?
If you trade your time for salary you must understand that there is only one alternative: Trading value for money, not time.
Chief Editor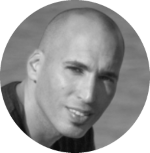 Tal Gur is an impact-driven entrepreneur, author, and investor. After trading his daily grind for a life of his own daring design, he spent a decade pursuing 100 major life goals around the globe. His journey and most recent book, The Art of Fully Living - 1 Man, 10 Years, 100 Life Goals Around the World, has led him to found Elevate Society and other impact-driven ventures.