Having lived in Australia for 6 years, it was devastating to hear of Kangaroo Island's recent fire, where tens of thousands of koalas are feared dead on one island alone.
Due to the increasing number of global wildfires and our warming planet, I decided to educate myself on the subject and felt like sharing some findings and figures.
The impact on our life is much greater than one would expect.
Take wildfire's smoke for example, which results in the air becoming extremely poisonous. Data shows that 'each year, globally, between 260,000 and 600,000 people die from smoke from wildfires'.
Here's the main reason: When trees die by fire, they release into the atmosphere the carbon stored within them, sometimes for as long as centuries. In this way, they are like coal. Which is why the effect of wildfires on emissions is among the most feared climate feedback loops—that the world's forests, which have typically been carbon sinks, would become carbon sources, unleashing all that stored gas.
Of course, wildfires are a natural part of many ecosystems, but recently these fires have become more severe, burning more acres and causing destruction in larger scale.
Over the last five decades, the wildfire season in the western United States has already grown by two and a half months; Globally, since just 1979, the season has grown by nearly 20 percent, and American wildfires now burn twice as much land as they did a few decades ago.
Destruction from wildfires is expected to grow dramatically in the coming decades. It is estimated that for every additional degree of global warming, it could quadruple. What this means is that at three degrees of warming, our likely benchmark for the end of the century, the US might be dealing with sixteen times as much devastation from fire as we are today.
The effects of these fires are not linear or neatly additive. It might be more accurate to say that they initiate a new set of biological cycles, such as larger number of floods, lower air quality, elevated levels of sedimentation and siltation in streams.
What one can do?
Create awareness by sharing, discussing, learning more...
The way I see it, the first step is always awareness. As once said, 'we cannot change what we are not aware of, and once we are aware, we cannot help but change.'
--
Previous share: The Power Of A Blessing
* The information and figures above have been taken mostly from david wallace-wells. You can check his sources, do your own research, and reach your own conclusions.
***
*To obtain more inspiration and motivation to achieve your goals, you definitely want to check out my extensive list of growth goals. This page contains SMART goal ideas that can help you establish new aspirations and attain greater heights in your personal growth journey. I utilized this page myself to create my own list of 100 life goals, which I dedicated a decade to pursuing.
Chief Editor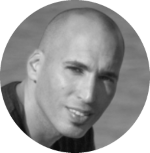 Tal Gur is an author, founder, and impact-driven entrepreneur at heart. After trading his daily grind for a life of his own daring design, he spent a decade pursuing 100 major life goals around the globe. His journey and most recent book, The Art of Fully Living, has led him to found Elevate Society.