Works Well With Others: Summary Review
This is a summary review of Works Well With Others containing key details about the book.
What is Works Well With Others About?
"Works Well With Others" is a book that explores the importance of collaboration, communication, and teamwork in the workplace, offering practical strategies and tips to build and maintain positive relationships with coworkers.

ELEVATE
Free Resource: A step-by-step blueprint to help you set and realize big dreams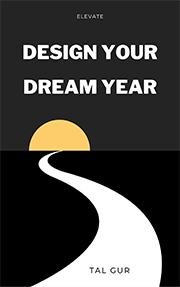 Works Well with Others is McCammon's honest, funny, and entertaining journey from impostor to authority, a story that begins with periods of debilitating workplace anxiety but leads to rich insights and practical advice from a guy who "made it" but who still remembers what it's like to feel entirely ill-equipped for professional success. And for life in general, if we're being completely honest. McCammon points out the workplace for what it is: an often absurd landscape of ego and fear guided by social rules that no one ever talks about.
Summary Points & Takeaways from Works Well With Others
Some key summary points and takeaways from the book includes:
* McCammon provides an overview of the importance of positive relationships in the workplace, and the impact they can have on job satisfaction, career success, and overall well-being.
* The author covers the basics of effective communication, including active listening, clarity, and empathy.
* McCammon explores the dynamics of workplace relationships, including the impact of power and status, and provides guidance on how to build positive relationships with colleagues and superiors.
* The book provides practical advice on how to manage conflict, resolve disagreements, and negotiate differences.
* McCammon covers the role of technology in workplace relationships and provides insights on how to effectively use technology to communicate and collaborate with others.
* The author shares his experiences working with clients to improve their interpersonal relationships, and provides case studies to illustrate the impact of positive relationships in the workplace.
* "Works Well With Others" provides practical, actionable advice for individuals looking to build positive relationships at work, increase their career success, and achieve their goals.
Who is the author of Works Well With Others?
Ross McCammon is an editor at GQ magazine and the business etiquette columnist at Entrepreneur magazine. He was a senior editor at Esquire magazine from 2005 to 2016, where he was responsible for the magazine's coverage of pop culture, drinking, cars, and etiquette.
Book Details
Print length: 263 pages
Genre: Self Help, Nonfiction, Business
What is a good quote from Works Well With Others?
Top Quote: "The people who act as if they have it all figured out have little to offer me because I have nothing to offer them. There's no growth. There's no learning. We think of self-doubt as a hindrance, as a kind of deficiency. But it doesn't have to be a deficiency. When you have doubt, you have more. You have the problem plus doubt. You have more fuel, more reasons to work hard, more to prove." - Works Well With Others Quotes, Ross McCammon
What do critics say?
Here's what one of the prominent reviewers had to say about the book: "Regardless of your vocation, Ross McCammon provides you with all the skinny required to find your fanny with both hands. Hilarious and true, this navigational chapbook knows the score." — Nick Offerman, New York Times bestselling author of Gumption and Paddle Your Own Canoe

ELEVATE
Free Resource: 1000+ SMART goal ideas to inspire you create your life goals list.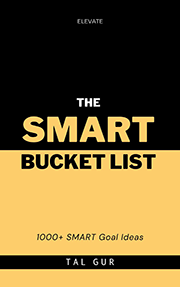 * The editor of this summary review made every effort to maintain information accuracy, including any published quotes, chapters, or takeaways. If you're interested in furthering your personal development, I invite you to check out my list of favorite personal development books page. On this page, you'll find a curated list of books that have personally impacted my life, each with a summary and key lessons.
Chief Editor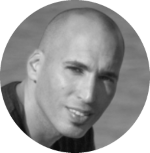 Tal Gur is an author, founder, and impact-driven entrepreneur at heart. After trading his daily grind for a life of his own daring design, he spent a decade pursuing 100 major life goals around the globe. His journey and most recent book, The Art of Fully Living, has led him to found Elevate Society.