Write It Down, Make It Happen: Summary Review
This is a summary review of Write It Down, Make It Happen containing key details about Write It Down, Make It Happen.
What is Write It Down, Make It Happen About?
"Write It Down, Make It Happen" is a self-help book by Henriette Anne Klauser that explores the idea that writing down your goals and desires can help bring them to fruition.
In Write It Down, Make It Happen, the author explains how simply writing down your goals in life is the first step toward achieving them. Writing can even help you understand what you want. In this book, you will read stories about ordinary people who witnessed miracles large and small unfold in their lives after they performed the basic act of putting their dreams on paper.
Summary Points & Takeaways from Write It Down, Make It Happen
Some key summary points and takeaways from the book include:
* Writing down your goals makes them real: According to Klauser, writing down your goals and desires can help you clarify what you truly want and make them feel more tangible.
* Setting specific goals is important: The author emphasizes the importance of setting specific, measurable goals in order to increase your chances of success.
* Writing is a form of manifestation: Klauser argues that writing can serve as a powerful tool for manifestation and help you bring your desires into reality.
* A daily writing practice can help you achieve your goals: The author suggests that a daily writing practice can help you stay focused on your goals and make steady progress towards their attainment.
* Reflection and self-reflection are key: Klauser encourages readers to reflect on their progress and think deeply about what they truly want in life in order to stay motivated and focused on their goals.
* Overall, "Write It Down, Make It Happen" provides a practical, actionable guide for turning your aspirations into reality through the power of writing.
Who is the author of Write It Down, Make It Happen?
Henriette Anne Klauser, Ph. D., is the author of four books: Writing on Both Sides of the Brain, Put Your Heart on Paper, Write It Down, Make It Happen, With Pen In Hand, The Healing Power of Writing. She co-authored a fifth book with Richard Groves, The American Book of Living and Dying.
Book details
Print length: 256 pages
Genre: Self Help, Nonfiction, Writing
What are the chapters in Write It Down, Make It Happen?
Chapter 1: Write It Down, Make It Happen
Chapter 2: Knowing What You Want: Setting Goals
Chapter 3: Gathering Ideas: A Suggestion Box for the Brain
Chapter 4: Getting Ready to Receive
Chapter 5: Addressing Fears and Feelings
Chapter 6: Getting Unstuck: Writing Through to Resolution
Chapter 7: Doing It Easy: Listing
Chapter 8: Focusing on the Outcome
Chapter 9: Changing Your Environment: Get Near Water to Write
Chapter 10: Scripting Your Daily Life
Chapter 11. Becoming Committed
Chapter 12. Stacking Goals: Raising the Bar
Chapter 13. Starting a Group: What by When
Chapter 14. Taking the Initiative
Chapter 15. Writing Letters to God
Chapter 16. Resistance Has Meaning
Chapter 17. Creating a Ritual
Chapter 18. Letting Go, Creating Balance
Chapter 19. Giving Thanks
Chapter 20. Handling Breakdown
What do critics say?
Here's what one of the prominent reviewers had to say about the book: "Klauser's advice is eye-opening and contagious enough to make you pull out a notebook and pen, even as you read." — Verna Noel Jones, Rocky Mountain News
* The editor of this summary review made every effort to maintain information accuracy, including any published quotes, chapters, or takeaways. If you're interested in furthering your personal development, I invite you to check out my list of favorite personal development books page. On this page, you'll find a curated list of books that have personally impacted my life, each with a summary and key lessons.
Chief Editor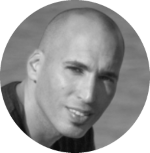 Tal Gur is an author, founder, and impact-driven entrepreneur at heart. After trading his daily grind for a life of his own daring design, he spent a decade pursuing 100 major life goals around the globe. His journey and most recent book, The Art of Fully Living, has led him to found Elevate Society.