Writing That Works: Summary Review
This is a summary review of Writing That Works containing key details about the book.
What is Writing That Works About?
"Writing That Works" is a guide to effective written communication, teaching skills for crafting clear, concise, and persuasive messages for a variety of mediums and audiences.

ELEVATE
Free Resource: A step-by-step blueprint to help you set and realize big dreams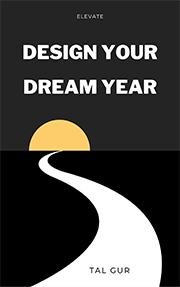 Writing That Works helps you communicate your thoughts clearly, concisely, and effectively. Essential for every professional, from entry level to the executive suite, Writing that Works includes advice on all aspects of written communication—including business memos, letters, reports, speeches and resumes, and e-mail—and offers insights into political correctness and tips for using non-biased language that won't compromise your message.
Summary Points & Takeaways from Writing That Works
Some key summary points and takeaways from the book includes:
* The authors cover the basics of effective business writing, including the purpose of writing, the intended audience, and the appropriate tone.
* The book provides guidelines for writing clear, concise, and persuasive business documents, including memos, letters, reports, and proposals.
* The authors emphasize the importance of understanding the reader's needs and tailoring the writing to meet those needs, as well as considering the reader's perspective.
* The book covers the basics of grammar and style, and provides tips for improving the overall quality of writing, such as using active voice, avoiding clutter, and simplifying complex ideas.
* The authors discuss the use of visual aids in business writing, including charts, graphs, and illustrations, and provide guidance on how to effectively use these tools to communicate information.
* The book also covers the ethics of business writing, including the importance of avoiding plagiarism, accurately citing sources, and avoiding conflicts of interest.
* "Writing That Works" provides practical, actionable advice for individuals looking to improve their business writing skills, and offers a comprehensive guide to effective communication in the workplace.
Who is the author of Writing That Works?
Kenneth Roman, former Chairman and CEO of Ogilvy & Mather Worldwide, is active on corporate and nonprofit boards.
Joel Raphaelson, former Executive Creative Director of Ogilvy & Mather Worldwide, lectures on writing.
Book Details
Print length: 208 pages
Genre: Writing, Business, Nonfiction
* The editor of this summary review made every effort to maintain information accuracy, including any published quotes, chapters, or takeaways. If you're interested in furthering your personal growth, you may want to explore my list of favorite self-improvement books. These books, which have had a significant impact on my life, are carefully curated and come with summaries and key lessons.
Chief Editor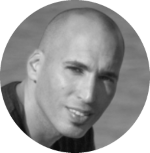 Tal Gur is an author, founder, and impact-driven entrepreneur at heart. After trading his daily grind for a life of his own daring design, he spent a decade pursuing 100 major life goals around the globe. His journey and most recent book, The Art of Fully Living, has led him to found Elevate Society.