You are the universe, you aren't in the universe.
What's the meaning of this quote?
Quote Meaning: This quote encapsulates a profound insight into our interconnectedness with the vastness of existence. It challenges the notion of separateness between ourselves and the world we inhabit, suggesting that we are not merely separate beings existing within the universe, but rather an integral part of the universe itself.
From a scientific perspective, we are composed of stardust—elements that originated in the cosmic processes of the universe. Our bodies, minds, and consciousness are intricately woven into the fabric of the cosmos. We are interconnected with every living being, every particle, and every phenomenon that exists in the vast expanse of space and time.

ELEVATE
Free Resource: A step-by-step blueprint to help you set and realize big dreams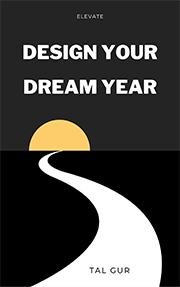 This understanding invites a shift in perspective, encouraging us to transcend the limited boundaries of our individual identity and recognize our fundamental unity with all that is. It implies that our thoughts, actions, and choices ripple through the interconnected web of life, impacting not only ourselves but also the broader tapestry of existence.
Embracing the idea that we are the universe opens up a profound sense of interconnectedness, compassion, and responsibility. It invites us to live in harmony with nature, to treat others with kindness and respect, and to recognize the intrinsic value and interconnectedness of all life forms. By acknowledging our oneness with the universe, we can cultivate a deep sense of awe, wonder, and reverence for the magnificence of existence.
This quote reminds us that our existence is not separate from the universe—it is an integral part of the cosmic dance unfolding around us. Embracing this truth can inspire us to live with a sense of purpose, meaning, and interconnectedness, recognizing the immense potential we hold to contribute positively to the world and to co-create a more harmonious and compassionate reality.
Who said the quote?
The quote "You are the universe, you aren't in the universe." was said by Eckhart Tolle (Bio / Quotes). Eckhart Tolle is a spiritual teacher and author who is best known for his book "The Power of Now.
Chief Editor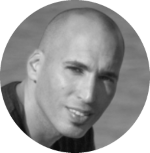 Tal Gur is an author, founder, and impact-driven entrepreneur at heart. After trading his daily grind for a life of his own daring design, he spent a decade pursuing 100 major life goals around the globe. His journey and most recent book, The Art of Fully Living, has led him to found Elevate Society.