You don't change the world with the ideas in your mind, but with the conviction in your heart.
What's the meaning of this quote?
Quote Meaning: This quote emphasizes the idea that mere ideas, thoughts, or intellectual concepts alone are insufficient to create meaningful change in the world. Instead, it underscores the crucial role that deep personal conviction and passion play in driving real transformation.
Imagine you have an innovative idea, a brilliant plan, or a groundbreaking concept in your mind. While these are essential starting points, they remain dormant until you internalize them with unwavering belief and determination, symbolized here as "conviction in your heart."

ELEVATE
Free Resource: A step-by-step blueprint to help you set and realize big dreams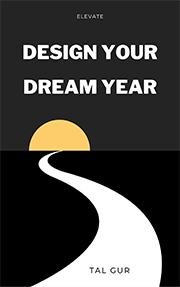 Changing the world involves more than just having innovative ideas; it requires a profound commitment to those ideas, a burning desire to see them come to fruition, and the courage to pursue them relentlessly. This conviction is what propels individuals to take action, overcome obstacles, and inspire others to join their cause.
In essence, this quote urges us to move beyond the realm of abstract thinking and delve deep into our hearts to find the passion and determination necessary to turn our ideas into reality. It suggests that when you infuse your ideas with heartfelt conviction, you become a powerful force capable of making a significant impact and contributing to positive change in the world.
Who said the quote?
The quote "You don't change the world with the ideas in your mind, but with the conviction in your heart." was said by Bryan Stevenson (Quotes). Bryan Stevenson is an influential activist and lawyer who fights for justice and advocates for criminal justice reform, particularly in cases involving death row inmates.
Chief Editor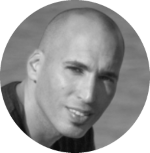 Tal Gur is an author, founder, and impact-driven entrepreneur at heart. After trading his daily grind for a life of his own daring design, he spent a decade pursuing 100 major life goals around the globe. His journey and most recent book, The Art of Fully Living, has led him to found Elevate Society.