You May Also Like: Summary Review
This is a summary review of You May Also Like containing key details about You May Also Like.
What is You May Also Like About?
"You May Also Like: Taste in an Age of Endless Choice" by Tom Vanderbilt is a book that explores the science behind our choices and preferences in terms of what we like and why we like it. The book delves into the various factors that influence our taste, including our cultural background, social context, and even our unconscious biases.
You May Also Like is based from the tangled underpinnings of our food taste to the complex dynamics of our unsettling insecurity before unfamiliar works of art, to the complex dynamics of out playlists and the pop charts, our preferences and opinions are shaped by countless forces. And in the digital age, a nonstop procession of "thumbs up" and "likes" and "stars" is helping dictate our choices. Taste has moved online--there are more ways than ever for us, and companies, to see what and how we are consuming. If you've ever wondered how Netflix recommends movies, how to spot a fake Yelp review, or why books often see a sudden decline in Amazon ratings after they win a major prize, the author has answers to these questions and many more that you've probably never thought to ask.
Summary Points & Takeaways from You May Also Like
Some key summary points and takeaways from the book include:
* Taste is complex and multi-layered: Our choices and preferences are influenced by a range of factors, including our upbringing, experiences, and cultural background.
* Context matters: The way that products are presented to us, and the information we receive about them, can greatly influence our perception of them.
* The power of recommendation: Our choices are heavily influenced by the opinions of others, including our friends, family, and experts.
* Bias and influence: Our unconscious biases and tendencies can greatly influence what we like and don't like, and can be difficult to overcome.
* The future of taste: Technology is playing an increasingly important role in shaping our taste and preferences, and will likely continue to do so in the future.
* Overall, "You May Also Like" provides a compelling exploration of the science behind our tastes and choices, and offers insights into why we like what we like, and how our preferences can be influenced and shaped.
Who is the author of You May Also Like?
Tom Vanderbilt is an American journalist, blogger, and author of the best-selling book, Traffic: Why We Drive the Way We Do. His traffic book was published on November 13 2009, made in various parts of the world: some like Barcelona Spain, Mexico City, New York United States, Tokyo Japan, etc.
Book details
Print length: 320 pages
Genre: Nonfiction, Psychology, Science
What are the chapters in You May Also Like?
Chapter 1: What Would You Like? Thinking About Our Taste for Food
Chapter 2: The Fault is not in Our Stars, But in Ourselves Liking in a Networked Age
Chapter 3: How Predictable is Our Taste?: What Your Playlist Says About You (And What You Say About Your Playlist)
Chapter 4: How Do We Know What We Like?: The Ecstasies and Anxieties of Art
Chapter 5: Why (And How) Tastes Change
Chapter 6: Beer, Cats, and Dirt How Do Experts Decide What's Good?
What do critics say?
Here's what one of the prominent reviewers had to say about the book: "Essential for readers who are interested in getting a glimpse of the decision-making process at influential online media companies, as well as those who are interested in the processes that govern individual preferences and taste making." — Library Journal
* The editor of this summary review made every effort to maintain information accuracy, including any published quotes, chapters, or takeaways. If you're interested in furthering your personal development, I invite you to check out my list of favorite personal development books page. On this page, you'll find a curated list of books that have personally impacted my life, each with a summary and key lessons.
Chief Editor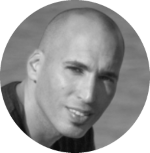 Tal Gur is an author, founder, and impact-driven entrepreneur at heart. After trading his daily grind for a life of his own daring design, he spent a decade pursuing 100 major life goals around the globe. His journey and most recent book, The Art of Fully Living, has led him to found Elevate Society.