Imagine waking up every morning knowing that you are completely free to choose what you want to do and how you want to do it.
Imagine being able to spend time with your loved ones, your friends, your family—whenever you need to.
Imagine being able to go anywhere you want and contribute to the world in whatever way you choose.
Close your eyes and really think about it for a minute.
Did you hear a little voice in your head whispering: "That will never happen"?
If you did, I encourage you to reexamine your way of thinking as your beliefs eventually create your reality.
The Choices We Have
The greatest freedom we have in life is the power of choice— either to be the victim of circumstances, or to grab the bull by the horns and actually try things out for ourselves.
The 9-to-5 grind has become so common in our society that it seems the only way to live our lives.
We have been conditioned to believe that this is the most lucrative way to earn a living, while in reality, the majority of us are literally debt slaves enslaved to a financial system which wants us in debt.
The system may or may not change in the future, but your relationship with it can change now.
The choice is yours. You don't have to follow the 9-to-5 crowd and you don't have to live your life the way other people expect you to.
If the last sentence resonates with you, I invite you to read on.
Committing to Freedom
For many years, I believed that work was something that had to be done, something that must be endured in order to make a living.
I still remember my first day in that tiny cubicle, spending hours in front of a monitor, being extremely dissatisfied with the life that society expected me to lead.
It was a limited reality. My job determined where I lived, how much money I earned, and what kind of lifestyle I had.
I knew I needed to do something else, to create my own circumstances. So I took the plunge and committed myself to nothing but freedom.
Fast-forward to today, and the streams of online income I've created allow for a life of complete freedom of choice.
Ever since then, people have constantly asked me how I gained my freedom, how I was able to travel the world for more than four years without the need to ever get back.
The answer, of course, is not that straightforward. Gaining freedom requires passion, self-sacrifice, focus, extensive knowledge of the subject matter, and perhaps more than anything, a firm commitment.
For many people, that might be too time-consuming, difficult, or scary, but for others, the journey to freedom is exciting.
For years, I have coached individuals, helping them move toward financial freedom, success, and fulfillment in what they do. I came to realize that my passion to help others was not enough. It calls upon a central knowledge base that leads to ACTION.
I thought of how I could fill this gap, and that is how my project, One Year to Freedom, was born.
The Journey to Freedom
In the world I imagine, people are not stuck in fear of losing their job or in fear of what their boss would say.
Instead, they work on projects they truly believe in and want to contribute to society in a significant way. A paycheck at the end of the month is not the focus, but a natural outcome of their passionate contribution.
What about you? What is your first thought when you wake up on Monday?
Do you dread the morning commute to work?
Does the thought of another day at work make you want to hurl?
If you are not passionate about your work or curious about the concept of financial freedom, check out the One Year to Freedom website.
My goal is to spur others into consistent action as a result of their new knowledge. What this website will not do, however, is promise people riches beyond their wildest dreams and a pie in the sky without them having to lift a finger. The road to financial freedom is a journey, an ongoing process that takes time, hard work, and sacrifice.
You see, the truth is that you don't need to be a millionaire to achieve freedom. For most people, a few hundred dollars each month, earned passively, can make a world of difference.
If any of the above sparks your passion, I invite you to commit yourself to a new journey for regaining your personal independence.
Final Words
The main message I want to leave you with today is this: don't give up on freedom.
Financial Freedom is not about quitting your job and doing nothing. It's about using your new freedom to create a life that you are so passionate and excited about that you can't wait to wake up in the morning.
I truly believe that work should not be something you have to endure around the clock, but something you enjoy and want to do.
You should be able to create a business or have a job that fulfills the life you want, not the other way around. Your job should not determine your life.
Rather than planning to retire from work, do work that is so rich and fulfilling that you will never want to retire from it…
Why retire from something you love anyway?
Yours,
Tal
P.S. If you got anything out of this post, I hope you'll share it with others. The world is a better place when people have more freedom, more choices, and passionately contribute to society without worrying if they get paid or not.
Chief Editor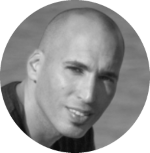 Tal Gur is an impact-driven entrepreneur, author, and investor. After trading his daily grind for a life of his own daring design, he spent a decade pursuing 100 major life goals around the globe. His journey and most recent book, The Art of Fully Living - 1 Man, 10 Years, 100 Life Goals Around the World, has led him to found Elevate Society and other impact-driven ventures.