So 2008 has officially ended with celebrations of Christmas and NYE with friends in Melbourne. This is actually the first time I celebrate my holidays in Melbourne, even though I've lived here for the last 5-6 years...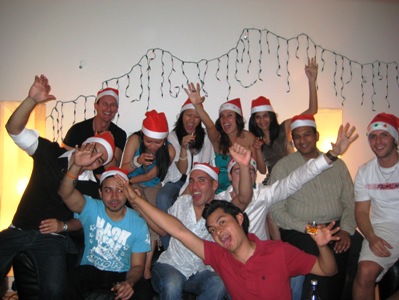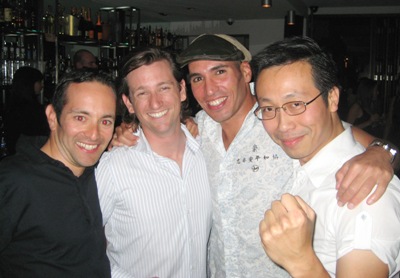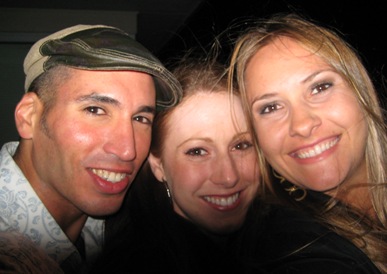 With most of my close friends overseas for NYE, 15 of us managed to have one last gathering in the Grampians, 3 hours out of the city, to spend a quality weekend in nature.
It rained non-stop, but it didn't stop us from having an absolutely brilliant time! There is really no better source than nature for recharging your batteries.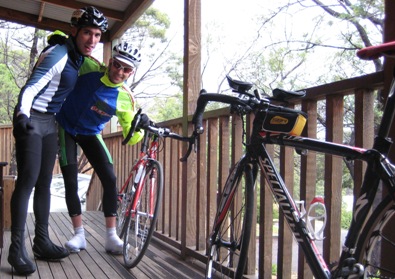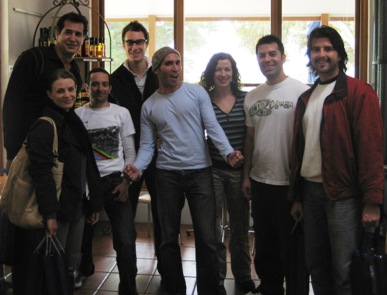 My 2008 summary
The summer of 2008 was definitely an exciting one with 2 journeys coming to an end: becoming an Australian citizen after 5 years in Melbourne and finishing a grueling triathlon Ironman event in New Zealand.
If the main focus in 2006 was drawn toward getting my master's degree, and 2007 was all about socializing, being out almost every night, 2008 became a sporty year, training everyday, sometimes twice a day.
My second main focus in 2008 was redirected to business and more particularly on developing very strong internet skills. There is always a trade-off though – I really cooled down my going out time and spent most of it with close friends. Not a bad thing really, as I definitely needed it to reinvigorate my interests and desires.
Having said that, living in a city like Melbourne makes it really hard not to be out having fun!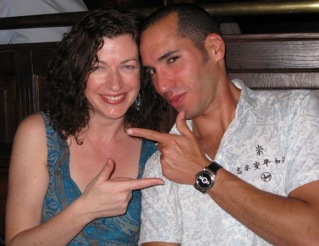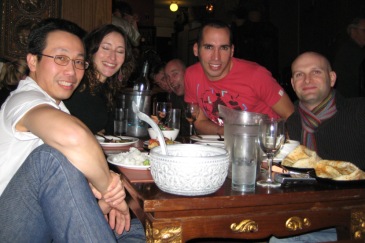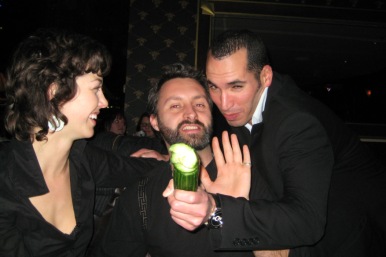 After NZ Ironman, I've invested time on my running speed, participating in a few half-marathons and getting top 10% results, which convinced me that there is a bit of a runner in me.
In 4 weeks time, I will participate in a half-Ironman race and a few other events, just to get the feel of the triathlon again (especially after a long winter), but the main event will be in February with the Ironman 70.3 race in Geelong.
In my second area of focus, the new role of leading a fresh web-based software company in the beginning of this year provided invaluable experiences with being involved in all sides of business. I've also upgraded my internet skills to new levels, launching numerous websites and thoroughly studding the search engine and internet marketing business.
In some ways, 2008 was one of the best years of my life in terms of growth. I was able to use the discipline, determination, and dedication that I put into competitive triathlons in my daily life, no matter how painful and hard it was.
I have especially learned the importance of focus and balance, which has helped me to grow in a few areas of my life. I have also learned to stop resisting what is and to let myself be guided by a deeper sense of purpose.
Accepting the present moment and where I am in life has definitely settled me. I feel it will lead to stronger, loving connections with the people around me and to lifelong friendships. Compared to 2008, the previous year was shallower in that sense.
2008... 2009
2009 is going to be a direct continuous of the end of 2008. The switch of my secondary focus of physical to social areas has already started. I've already reduced my training to half, which is going to drop even further after my next triathlon this month. My social time will be a lot less limited and I plan to include some long world trips, especially in Asia and Europe. Business and specifically internet marketing practices will still be in the centre of my attention, at least for the first part of 2009.
Live your dreams!
***
* If you're seeking extra motivation and inspiration on your journey of personal growth, I recommend taking a look at my SMART growth goals page, This page offers thousands of goal ideas that can assist in the establishment of new aspirations and the attainment of greater heights in one's life. In fact, it was instrumental in my creation of a list of 100 goals, which I pursued for a decade.
Chief Editor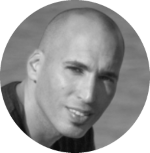 Tal Gur is an author, founder, and impact-driven entrepreneur at heart. After trading his daily grind for a life of his own daring design, he spent a decade pursuing 100 major life goals around the globe. His journey and most recent book, The Art of Fully Living, has led him to found Elevate Society.