The new year is here, and with it comes the chance to reflect on the past year, turn the page, and, make new resolutions for the next twelve months.
2017: The Unexpected Gift of a Snakebite
Getting bitten by a venomous snake was never part of my plan for 2017, but life often has its own design.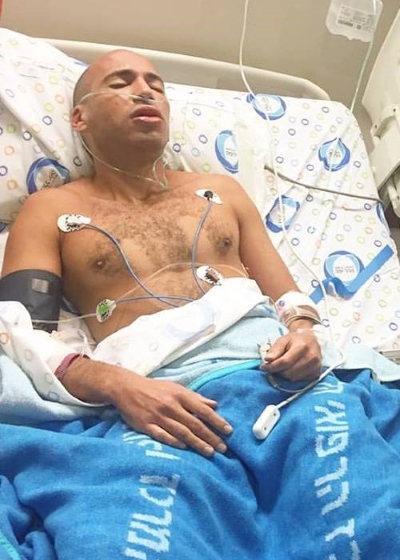 I was running alone in nature, without a worry in the world, when a gray viper decided to gift me its venom.
Luckily, I had my phone with me and was able to call for help right away. It took about 10 minutes for the venom to start affecting my nervous system. At some point I lost consciousness, went into shock, and almost stopped breathing. At its lowest, my blood pressure sank to 40 over 20. Without medical intervention who knows what would've happened.
Although I spent 'only' ten days in the hospital recovering, the whole experience felt like it spanned an entire lifetime. Vivid memories, thoughts, and emotions still visit me from time to time.  And, I suspect it will be a long time before I can really process it all.
However, deep down, I feel like this unexpected near death experience may have been the best gift life could've ever given me. Because, just as snakes shed their skin, so can I shed my "skin" of old limitations and beliefs, and emerge fresh and renewed, with incredible energy and untapped wisdom.
Writing and Publishing an Amazon Bestseller
One of my main goals for 2017 was to write and publish an Amazon bestseller about my 10-year, around the world, 100-life-goals journey. The results have been incredible!  
The book, The Art of Fully Living - 1 Man, 10 Years, 100 Life Goals, launched over a month ago, and, it's still topping the bestseller list in its category - with more than 100 reviews and an average rating of 4.9 stars.
As with training for an Ironman, crawling out of debt, or learning to surf, the writing process itself required commitment, sacrifice, and an investment of my most precious resource—my time. When I sat down to begin typing, resistance was there, nudging me in the back. But I reminded myself I'd sailed past that same hurdle a thousand times before. The brief discomfort was no different than waking up  at 6 a.m. for a grueling workout. And so, I acknowledged it, accepted it, and moved beyond it.
In search of a secluded spot where I could write with fewer distractions, I flew to Chiang Mai, Thailand. And, week after week, the pages piled up. I was ecstatic to be writing in high-level English, a dream I couldn't have imagined a decade ago. The support I received from other writers helped me get through and manage the workload. Drawing on my refined work habits, and everything I'd learned since the beginning of my journey, the book seemed to write itself. After all, I knew the topic cold; not only had I been reading it, I had been immersing myself in it, breathing it, fully living it.
I am so grateful to everyone who made this success possible - and there were many. You know who you are. Thank you, from the bottom of my heart.
On the Big Stage
One of my biggest highlights of 2017 was giving the keynote speech at the DNX, the world's largest gathering of location independent entrepreneurs.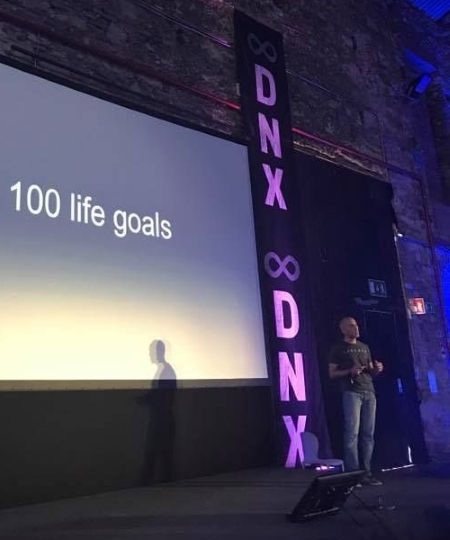 It was my biggest speaking engagement to date, with 500 people in attendance, and, featuring other well-known entrepreneurs such as Pat Flynn.
I was both excited and nervous before I went on stage. But once I stepped forward the nervousness gave way to a relaxed state of flow. My body fell into a rhythm. My mind forgot past and future. I was just there, in the moment, 100%.
Was this just another bucket list item to tick? I can understand why you'd think that. But the truth is, I never asked for it.- To be honest, there's a part of me that still resists the big stage.
However, what I've learned is that when life invites you to take the plunge, you ARE ready. I had been invited to stand on the big stage and I was going to give it my all. Not because it was going to advance my career or benefit my bank account, but because there was a chance that what I was going to say would deeply impact someone in the crowd.
I've now adopted this as my approach moving forward. Sharing myself fully is my commitment for life.
Flipping the Page to 2018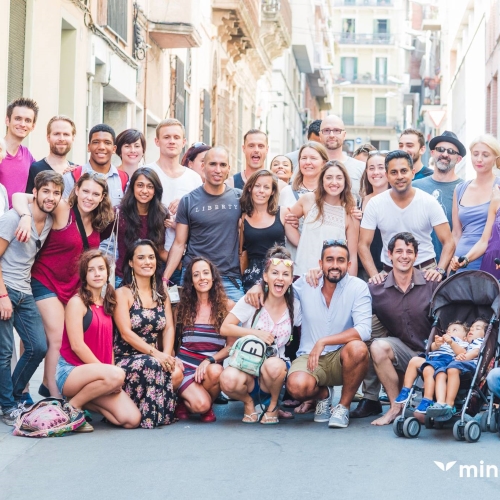 There are quite a few more highlights from 2017 - organizing a three-day international event in Lisbon, visiting the south of Spain for the first time, attending Mindvalley U in Barcelona for an entire month - but rather than delving further into the past, I'd like to focus on what's next.
New Year's Eve is the time when I pick one primary area of focus for the next 12 months. This simple practice allows me to immerse myself fully in  one area in order to spur more growth.
Over the years, my focus has shifted from extreme fitness to creating more freedom, to round-the-world travel, to spirituality and creativity, to last year's focus on sharing. This year, I decided that investing and asset creation will be my primary area of focus.
2018: My Year of Investing
Since the completion of my 100 life goals list, I had been getting the "What's Next?" question a lot. During my last year's introspection, I'd come into realization that rather than setting another big list and pouring myself into a variety of different pursuits, I'd "buckle down" and center my focus. I decided that if the primary theme of my last decade was achievement, then the theme of this decade is going to be service through empowerment - of self, of others, and of the world at large.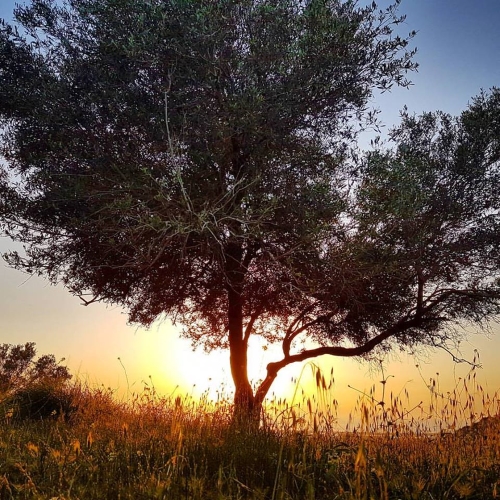 In thinking about how I'm going to do it, I've realized I'll need to broaden my reach and online influence through new platforms, products, and a whole new array of initiatives. Last year, I took my 10-year 100-life-goals story and turned it into an empowering book.
This year, I'm going to continue the theme and build more value-producing assets. I see the next year as my year of "Investing". I have quite a few ideas, but rather than listing them all, I'll just share the one I'm most excited about: launching a new travel brand.
I cannot claim to be a savvy investor, and I won't go into details about the specific investments I'm planning to explore. However, there is one investment that, I believe, stands above all others – business assets (such as building your own online business). These are assets that grow in value over time can produce long-term revenue and capital gains.
Thus, it looks like 2018 is going to continue where 2017 left off. I'll take the knowledge and key lessons from my year of sharing and my Amazon bestseller journey and apply them to my new travel brand. Among other things, this includes publishing 10 travel guides and turning them into value-producing assets.
Lots to do in 2018...
What is YOUR focus for 2018?
Where are you going to put the majority of your effort this coming year? Are you going to commit to a plan that will help you achieve your goals without sacrificing your happiness?
If you've read my FREE Design Your Dream Year eBook, you know that setting an intention is not enough. In fact, it's perhaps the main reason why most New Year's resolutions fail – we expect to undo years of emotional and behavioral patterns with committed thoughts, aka New Year's resolutions.
The fact that 92% of people fail to achieve their New Year's resolutions, clearly illustrates how small an impact making resolutions and "getting started" actually has on achievement. And, unfortunately, most people stop after making resolutions. It's simply not enough.
Instead:
Following through - matters.
Staying on track for longer than the first week of the month - matters.
Figuring out the root cause of what holds you back and building the right belief system - matters.
After coaching hundreds of different types of people I've found the biggest problem is that most people approach their dreams too casually. In fact, most people spend more time planning their birthday than they do designing their life.
Turning dreams into reality takes more than wishful thinking and sincere commitment. It requires profoundly changing the way you view and live your life, in terms of:
- Goal Setting & Lifestyle Design
- Mindset & Beliefs  
- Rituals & Productivity
The first topic is well covered in my free workbook "Design Your Dream Year". But planning your year and setting goals will only get you to the starting line. Changing your mindset, belief system, rituals, and work ethic, while consistently taking action is what will take you over the finish line.
If you're serious about quitting your job, taking that trip, or starting your own business; or, whatever your dream maybe, I'd love to help you start making it your reality with my "Jumpstart Your Dream Year" seven-day fast-track program.  In just one hour a day over seven days, I show all the tools, strategies, and habits I used to knock off 100 life goals in 10 years.
Wherever you are, however you're feeling, and whatever your plans are for the New Year, I wish you blessings of joy as you continue on your journey.
Live Out Your Dreams!
***
* If you're seeking extra motivation and inspiration on your journey of personal growth, I recommend taking a look at my SMART growth goals page, This page offers thousands of goal ideas that can assist in the establishment of new aspirations and the attainment of greater heights in one's life. In fact, it was instrumental in my creation of a list of 100 goals, which I pursued for a decade.
Chief Editor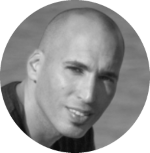 Tal Gur is an author, founder, and impact-driven entrepreneur at heart. After trading his daily grind for a life of his own daring design, he spent a decade pursuing 100 major life goals around the globe. His journey and most recent book, The Art of Fully Living, has led him to found Elevate Society.