A Return to Love: Summary Review & Takeaways
This is a summary review of A Return to Love containing key details about the book.
What is A Return to Love About?
A Return to Love contains the author's reflections on the book A Course in Miracles and her thoughts on finding inner peace through love. The book is written with the understanding that the reader will have a working knowledge of religious concepts.

ELEVATE
Free Resource: A step-by-step blueprint to help you set and realize big dreams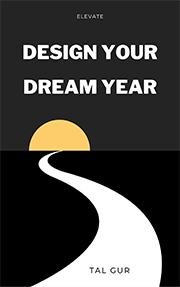 Who is the author of A Return to Love?
Marianne Deborah Williamson is an American author, spiritual leader, and political activist. She has written 13 books, including four New York Times number one bestsellers in the "Advice, How To, and Miscellaneous" category.
Book details
Print length: 336 Pages
Genre: Spirituality, Self Help, Nonfiction
What are key takeaways from A Return to Love?
Takeaway #1: Unhappiness comes from fear.
Bad things like sickness, death, guilt, and anxiety are all rooted in fear. In some cultures and societies, they indoctrinate many in fear at a very young age. It continues into adulthood where they enter a fear-based society that is always concerned about jobs and having enough resources. Fear is a vicious circle that keeps people from building lasting relationships because of a fear of getting hurt or being taken advantage of. All-day, every day, individuals hear about potential dangers which keep fear at the center of their thoughts. Even though one might not have a lot of bad things happening to them, negative thoughts can make them unhappy. When people begin to meditate on positive things and not fear, good things are ahead.
Takeaway #2: Connected by love.
Although our fearful world tries to deny it, we are all surrounded by love. For millennia, people have searched for a way to describe this love. Many cultures refer to it as God, and it causes everyone to have the same mind. Many social scientists share this thought, including Carl Jung, the influential psychologist. He refers to it as the collective unconscious. Despite our separate bodies, our minds are connected because of love (or God). Simply put, love is God, or God is love. Now many people are uncomfortable regarding God because of negative stereotypes that are associated with organized religion. However, you don't have to be religious to believe that love connects us all. There are several benefits to be had by surrendering to the force of love.
Takeaway #3: Surrendering to a higher power provides comfort.
You've probably heard stories about recovering addicts who reached rock bottom and found God. For this reason, some associate religion with weak or desperate people who are looking for anything to save them. However, hitting rock bottom simply means that one has reached their human capabilities and surrendered to a higher power. Imagine the unconscious, collective mind. It is omnipotent, omnipresent, and able to perform miracles. So, a person who has surrendered to God is actually giving themselves to a greater and more powerful force. Especially in times of difficulty, trusting in God brings peace and comfort. How do you do this? First, clear your mind to get it ready to receive from the universe. Then, pray and ask God to guide you and take over your life.
Takeaway #4: God can help you find purpose.
Most people struggle with knowing their purpose in life. Egos, fear, and a desire for status and power almost guarantee that many will make the wrong career decision. Following your ego might get you a job, but it doesn't lead to happiness. Every person has a divine mission that lets them make a difference in the world. The only way you can find your divine purpose is by consulting God. Often, it is not a straight path, but if you are sincere and willing to let go of your ego, you will find both success and happiness. If you're being led by God, any job can be a divine mission. With God steering the ship, you will have a better attitude so you will advance more quickly.
Takeaway #5: God provides emotional healing.
Much of our happiness depends on relationships with family and friends. Imagine the relief you would experience if you turned these relationships over to God. The next time you're in conflict with someone, ask God what to do. The author had problems with her mom while on a European vacation. When she prayed, her attitude changes and she could see her mom with loving eyes. Being judgmental and bitter will always lead to pain, while having genuine affection towards others will bring peace. Ask God for the strength to see people as He would see them. Doing this will get you through even the toughest times in life.
Takeaway #6: Finding forgiveness and letting go of hurts.
It is hard to let go of hurt feelings when someone has lied, criticized, or betrayed you. Forgiveness is possible when you let go of the bad and let in the positive. One way is to respond to those who have hurt you with kindness. Holding on to a grudge keeps you feeling like a victim. Another way is to keep in mind that the only time that we have is now. You can use the present to free yourself from past hurts. Start by meditating and calmly asking God to let you see life through the eyes of a child. Children are not hung up in the past, but are happy and carefree.
Takeaway #7: Live more happily.
Living more happily is difficult for some. This is especially true for individuals who have had painful life experiences. Understanding the reasons for their unhappiness is important because misunderstanding can lead to a cycle of suffering such as in our US prison system. Although the prison system does not work, we continue to punish criminals with incarceration. If we were to empathize and understand the prisoners, we could help them to move toward rehabilitation. The author met a woman in a salon one day who had a bitchy attitude. When she asked God for guidance, the woman confided in her that her father had abused her. By empathizing with the woman, the author felt much better. Creating a heart of empathy will benefit both you and others.
What are some of the main summary points from the book?
Here are some key summary points from the book:
Love is the most powerful force in the universe.
Fear is the opposite of love and often holds us back from experiencing true happiness.
We have the power to choose love over fear in every aspect of our lives.
Forgiveness is a key component of love and is essential for our own healing and growth.
Self-love is not selfish; it is necessary for us to truly love and be of service to others.
Miracles occur when we align ourselves with love and let go of fear and control.
Practicing mindfulness and being present in the moment helps us connect with love and experience its transformative power.
We are all interconnected, and our actions and choices have ripple effects on the world.
Love is the ultimate truth, and we can tap into its wisdom and guidance through prayer and meditation.
By embracing love, we can overcome challenges, find meaning and purpose, and live a fulfilling and joyful life.
What are good quotes from A Return to Love?
"It takes courage...to endure the sharp pains of self-discovery rather than choose to take the dull pain of unconsciousness that would last the rest of our lives."
"You may believe that you are responsible for what you do, but not for what you think. The truth is that you are responsible for what you think...What you do comes from what you think. "
"In the absence of love, we began slowly but surely to fall apart."

ELEVATE
Free Resource: 1000+ SMART goal ideas to inspire you create your life goals list.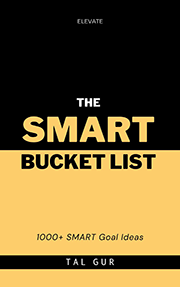 "Our deepest fear is not that we are inadequate. Our deepest fear is that we are powerful beyond measure. It is our light, not our darkness that most frightens us. We ask ourselves, Who am I to be brilliant, gorgeous, talented, fabulous? Actually, who are you not to be?" (Meaning)
"Do what you love. Do what makes your heart sing. And NEVER do it for the money, Go to work to spread joy."
"May my heart be your shelter, and my arms be your home."
"Love in your mind produces love in your life. This is the meaning of heaven. Fear in your mind produces fear in your life. This is the meaning of hell."
"We're hallucinating. And that's what this world is: a mass hallucination, where fear seems more real than love. Fear is an illusion. Our craziness, paranoia, anxiety, and trauma are literally all imagined."
"Our self-perception determines our behavior. If we think we're small, limited, inadequate creatures, then we tend to behave that way, and the energy we radiate reflects those thoughts no matter what we do. If we think we're magnificent creatures with an infinite abundance of love and power to give, then we tend to behave that way. Once again, the energy around us reflects our state of awareness."
"When we attach value to things that aren't love—the money, the car, the house, the prestige—we are loving things that can't love us back. We are searching for meaning in the meaningless."
"There is no Mr. Right because there is no Mr. Wrong. There is whoever is in front of us, and the perfect lessons to be learned from that person."
"Dear God, I surrender this relationship to you," means, "Dear God, let me see this person through your eyes." In accepting the Atonement, we are asking to see as God sees, think as God thinks, love as God loves. We are asking for help in seeing someone's innocence."
"...a miracles is a reasonable thing to ask for."
"To ask for another relationship, or another job, is not particularly helpful if we're going to show up in the new situation exactly as we showed up in the last one."
"How a person seems to show up for us is intimately connected to how we choose to show up for them."

ELEVATE
Free Resource: A step-by-step process for a better relationship with social media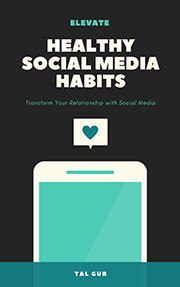 "Love is what we were born with. Fear is what we have learned here. The spiritual journey is the relinquishment—or unlearning—of fear and the acceptance of love back into our hearts.
"Surrender means, by definition, giving up attachment to results. When we surrender to God, we let go of our attachment to how things happen on the outside and we become more concerned with what happens on the inside."
"In asking for miracles, we are seeking a practical goal: a return to inner peace. We're not asking for something outside us to change, but for something inside us to change. We're looking for a softer orientation to life."
"Love is to people what water is to plants."
― Marianne Williamson, A Return to Love Quotes
What do critics say?
Here's what one of the prominent reviewers had to say about the book: "Marianne Williamson's book is a classic. She reveals, with elegant simplicity, that love is not a mere sentiment of emotion, but the ultimate truth at the heart of creation." — Deepak Chopra, M.D.
* The summary points above have been concluded from the book and other public sources. The editor of this summary review made every effort to maintain information accuracy, including any published quotes, chapters, or takeaways
Chief Editor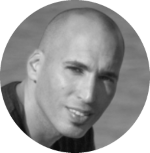 Tal Gur is an author, founder, and impact-driven entrepreneur at heart. After trading his daily grind for a life of his own daring design, he spent a decade pursuing 100 major life goals around the globe. His journey and most recent book, The Art of Fully Living, has led him to found Elevate Society.