Our deepest fear is not that we are inadequate. Our deepest fear is that we are powerful beyond measure. It is our light, not our darkness that most frightens us.
What's the meaning of this quote?
Quote Meaning: This quote speaks to the concept of self-limitation and fear of our own potential. It suggests that our greatest fear is not that we are inadequate, but rather that we are capable of achieving greatness beyond our imagination. It highlights the fear of stepping into our own power and embracing our fullest potential, which can sometimes be intimidating and overwhelming. It's a reminder to confront and overcome our fears of success, and to embrace the light within us that can lead to our greatest achievements.
Who said the quote?
The quote "Our deepest fear is not that we are inadequate. Our deepest fear is that we are powerful beyond measure. It is our light, not our darkness that most frightens us." was said in the book A Return to Love(Summary / Quotes) by Marianne Deborah Williamson. Marianne Deborah Williamson is a spiritual teacher, author, and political activist.
Is there a historical example that illustrates the message of the quote?

ELEVATE
Free Resource: A step-by-step blueprint to help you set and realize big dreams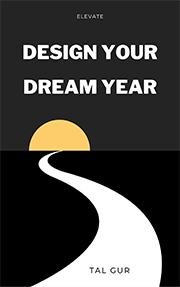 One historical figure that may embody this sentiment is the renowned scientist and inventor, Nikola Tesla.
Born in the mid-19th century, Tesla was a visionary who made numerous groundbreaking contributions in the field of electricity and magnetism. His inventions and discoveries were so ahead of their time that many were not fully understood or appreciated until decades after his death. Tesla's work formed the basis for modern alternating current (AC) electric power systems, radio, radar, x-rays, and many other areas of technology.
However, Tesla was deeply aware of the power of his inventions and the potential misuse they could be subjected to. For example, he developed a proposed wireless power transmission system known as the "Tesla Tower" or "Wardenclyffe Tower." He intended it to provide free energy to the world, but he also feared that this powerful technology could be manipulated for destructive purposes. His apprehension led him to abandon this project.
Tesla also claimed to have developed a "death ray" capable of sending concentrated beams of energy over long distances, which could potentially be used for defense. But again, he feared the potential misuse of this technology in warfare and chose not to release it.
Throughout his life, Tesla demonstrated both the courage to explore his own extraordinary potential and the fear of the immense power of his creations. He is an example of someone who was more afraid of his light—his ability to innovate and change the world—than his possible inadequacies as a scientist or inventor. His life story represents the message of Williamson's quote: the fear of our own power can sometimes exceed our fear of inadequacy or failure.
***
* The editor of this interpretation made every effort to maintain information accuracy. This includes the source and any key ideas or meanings conveyed in it.
Chief Editor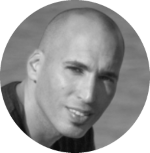 Tal Gur is an author, founder, and impact-driven entrepreneur at heart. After trading his daily grind for a life of his own daring design, he spent a decade pursuing 100 major life goals around the globe. His journey and most recent book, The Art of Fully Living, has led him to found Elevate Society.