Who is Alice Roosevelt Longworth
Alice Roosevelt Longworth Biography
Alice Roosevelt Longworth was a prominent American socialite and political figure who was known for her wit, charm, and outspokenness. She was the daughter of President Theodore Roosevelt and was known for her sharp tongue and ability to navigate Washington D.C. society with ease. Longworth was an important figure in the Republican Party and played a key role in shaping political discourse during her lifetime.
Alice Roosevelt Longworth Facts
Alice Roosevelt Longworth was the oldest child of former U.S. President Theodore Roosevelt and his first wife, Alice Hathaway Lee.
Born in 1884, Alice was a symbol of the changing times in America. She was a strong-willed, independent woman who rejected the traditional role of women in society and was unafraid to speak her mind.
Alice was known for her quick wit and sharp tongue. She often made controversial remarks and was famous for her one-liners. One of her most famous quotes was, "If you haven't got anything nice to say about anybody, come sit next to me."
Alice was a socialite and enjoyed partying and attending events. She was often seen at the White House during her father's presidency and was known for her extravagant fashion choices.
Alice was married to Congressman Nicholas Longworth and was known for her affairs with other men, including Senator William Borah and journalist Louis McHenry Howe.
Despite her reputation as a wild child, Alice was also politically savvy and played a role in her father's political campaigns. She supported his progressive agenda and was instrumental in helping him win the 1912 presidential election as the Progressive Party candidate.
Alice lived a long and eventful life, passing away in 1980 at the age of 96. She remained a beloved figure in American history, known for her wit, charm, and independent spirit.
Alice Roosevelt Longworth Quotes
"Fill what's empty. Empty what's full. Scratch where it itches." (Meaning)

ELEVATE
Free Resource: A step-by-step blueprint to help you set and realize big dreams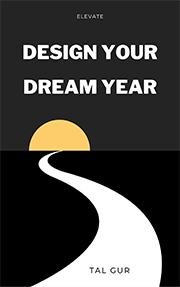 - Alice Roosevelt Longworth Quotes
***
* The editor of this short biography made every effort to maintain information accuracy, including any quotes, facts, or key life events.
Chief Editor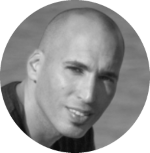 Tal Gur is an author, founder, and impact-driven entrepreneur at heart. After trading his daily grind for a life of his own daring design, he spent a decade pursuing 100 major life goals around the globe. His journey and most recent book, The Art of Fully Living, has led him to found Elevate Society.