Fill what's empty. Empty what's full. Scratch where it itches.
What's the meaning of this quote?
Quote Meaning: This quote invites us to adopt a mindful and balanced approach to life. It encourages us to address our needs and desires by filling the gaps and voids that may be present in our lives, whether they pertain to relationships, personal growth, or material possessions. At the same time, the quote also emphasizes the importance of letting go of things that no longer serve us, whether it's a cluttered space, an unhealthy relationship, or a negative thought pattern. By emptying what's full, we create room for new experiences and opportunities. The last part of the quote, "Scratch where it itches," suggests that we should be attentive to our instincts and address the areas in our lives that require attention or improvement. Overall, this quote serves as a reminder to maintain a sense of equilibrium and attentiveness in our lives, continually seeking balance and growth.
Who said the quote?
The quote "Fill what's empty. Empty what's full. Scratch where it itches." was said by Alice Roosevelt Longworth (Bio / Quotes). Alice Roosevelt Longworth is known for being a socialite, writer, and prominent figure in Washington D.C. during the early 20th century.
Chief Editor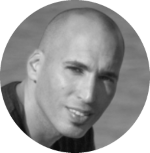 Tal Gur is an author, founder, and impact-driven entrepreneur at heart. After trading his daily grind for a life of his own daring design, he spent a decade pursuing 100 major life goals around the globe. His journey and most recent book, The Art of Fully Living, has led him to found Elevate Society.