The Ultimate Success Coach: Anthony Robbins Story
A man's life is a saga of struggle for achievement of various goals. However, a man is known, at a basic level, only by his victories. The barrels of midnight oil burnt and the anxiety attacks suffered are regaled to the background, narrated or explored by precious few.
It takes hours of pep talk and disciplined channeling of internal and external resources for an individual to attain success in his endeavors. And when you are the focus of public attention, as in the case of a performer, or if you are a major politico whose analytical skills and judgment may make or break the lives of millions, the responsibility to deliver can be unnerving. Anthony Robbins is neither an artiste nor a politico. Yet, these are among the many issues the man ponders over in his position as a peak performance strategist and leadership psychologist.
Anthony Robbins is the man the doers of the world flock to in order to be able to tap their potential to the fullest. Bigwigs of the political arena seek his advice on leadership, negotiation, organization and peak performance strategies. Millions of people in 100 countries across the world have directly or indirectly benefitted from the vision and mission of this man. To be able to steer one's own life commendably is no mean feat, and here is a man who guides millions to commandeer their lives with simple, comprehensive techniques and procedures assisting them.
Anthony Robbins was not born with a silver spoon – he is a self-made man who toiled his way to the top. Born on 29 February 1960 in California, he finished his schooling in Glendora High School. When he was in his mid-twenties, he kick-started what would evolve to be an illustrious career by promoting seminars for Jim Rohn. Ever so unconventional, Robbins was open to diverse schools of thought, from different degrees of hypnosis to firewalking. He incorporated the knowledge gained into his teachings. And this is among the traits that paved the way to success for him. Robbins does not hesitate to explore untraditional adventure sports, and other such activities, as a part of his prescribed methods of self-improvement.
Robbins has been professionally active for at least 20 years and he has donned several tailored coats during this period – that of an author, a philanthropist, an entrepreneur, a psychologist, a mentor and an advisor, among others.
It must be noted here that it was, first and foremost, a desire to help individuals improve the quality of their lives that fueled his efforts. This desire, combined with intense work and innate talent, helped him develop into a man whose clientele is populated by the likes of Nelson Mandela, Mikhail Gorbacher, Margaret Thatcher, Francois Mitterrand, Princess Diana, Leornado DiCaprio, Serena Williams, Mother Teresa, US Army, US Navy, US Congress, royal families and Bill Clinton.
But this is not all that there is to Anthony Robbins. He is a corporate Vice Chairman and Chairman of seven different companies, whose sectors include media, psychology and industries. His proficiency as a corporate heat is established by the phenomenal success of the companies that he runs and the stunning list of awards presented to him. He has been named one of the Top 50 Business Intellectuals in the world by Accenture, was listed among the Top 200 Business Gurus by Harvard Business Press, featured among the Top 6 Business Leaders in the world by American Express and was listed among the Top 100 Celebrities in the world by Forbes.
So what is it that makes this man different from the glut of millionaires in the world? His humanitarian services that were initiated even before he amassed substantial wealth are what mark him out. Anthony Robbins Foundation has reached out to 50 million people living in over 100 countries with bestseller list-topping books, public speeches and workshops for students. Support has been provided and programs have been designed to reach out to more than 2000 schools, 700 prisons and 100,000 rehab centres and shelters. And all of this started off with Robbins helping two families meet their ends, and sponsoring the education of a batch of differently abled students almost two decades ago.
As a member of the United States Agency for International Development (USAID), Robbins helped work out an electoral solution to ease economically devastated Venezuelans. South Africa, England, Cuba and Panama are other nations that have been at the receiving end of his exceptional strategies as well.
Anthony Robbins is the first individual to have crossed the $1 billion mark in the personal improvement sector – a feat that was made possible by his businesses that combine commercial demand with his philanthropic interests.
A sweeping glance at Robbins' life comes across as a dazzling string of successes, and this is the picture presented to folks by orators and writers talking about legends. People tend to forget that the achievements of any person are the result of relentless work, and the courage to experiment and take chances. Anthony Robbins is a franchise that was built, brick by brick, by an ordinary young man with an extraordinary level of dedication. Success lands in the lap of those who dare to dream and work to pursue it. Robbins, who started out as a youngster living in a dingy apartment, always dreamt of residing in a mansion. A palatial home was not the major driving force nudging him forward, but a human desire to enjoy a secure life, and a desire to help others secure the same end, made him the success that he is today.
To be able to be a person, the who's-who of the world to look up to for advice and instruction, you need to be at peace with yourself. If Robbins was plagued by self-doubt, or was insecure enough to allow commercial success to invade his mind, he would be among the glut of phony gurus whose self-help-books gather dust at counters and whose existence is inconsequential and goes unnoticed by the world.
Photo credit: Brian Solis
***
Anthony Robbins Best Quotes
"To effectively communicate, we must realize that we are all different in the way we perceive the world and use this understanding as a guide to our communication with others."
"If you do what you've always done, you'll get what you've always gotten."
"Stay committed to your decisions, but stay flexible in your approach."
"We can change our lives. We can do, have, and be exactly what we wish."
"Life is a gift, and it offers us the privilege, opportunity, and responsibility to give something back by becoming more."
"There's always a way - if you're committed."
What is Your Elevation Level?
TAKE THE TEST
"The way we communicate with others and with ourselves ultimately determines the quality of our lives."
"You see, in life, lots of people know what to do, but few people actually do what they know. Knowing is not enough! You must take action."
"It not knowing what to do, it's doing what you know."
"A real decision is measured by the fact that you've taken a new action. If there's no action, you haven't truly decided."
"In life you need either inspiration or desperation."
"For changes to be of any true value, they've got to be lasting and consistent."
"How am I going to live today in order to create the tomorrow I'm committed to?"
"Setting goals is the first step in turning the invisible into the visible."
"It is in your moments of decision that your destiny is shaped."
"The path to success is to take massive, determined action."
"If you want to be successful, find someone who has achieved the results you want and copy what they do and you'll achieve the same results."
"Beliefs have the power to create and the power to destroy. Human beings have the awesome ability to take any experience of their lives and create a meaning that disempowers them or one that can literally save their lives."
"Only those who have learned the power of sincere and selfless contribution experience life's deepest joy: true fulfillment."
"Successful people ask better questions, and as a result, they get better answers."
"Once you have mastered time, you will understand how true it is that most people overestimate what they can accomplish in a year - and underestimate what they can achieve in a decade!"
"You see, it's never the environment; it's never the events of our lives, but the meaning we attach to the events - how we interpret them - that shapes who we are today and who we'll become tomorrow."
"Whatever happens, take responsibility."
"We aren't in an information age, we are in an entertainment age."
"Most people have no idea of the giant capacity we can immediately command when we focus all of our resources on mastering a single area of our lives."
Chief Editor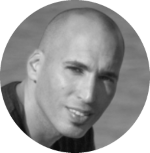 Tal Gur is an impact-driven entrepreneur, author, and investor. After trading his daily grind for a life of his own daring design, he spent a decade pursuing 100 major life goals around the globe. His journey and most recent book, The Art of Fully Living - 1 Man, 10 Years, 100 Life Goals Around the World, has led him to found Elevate Society.