Rising Above Adversity – Lessons from Benjamin Franklin's Story
Benjamin Franklin is best known for being one of the founding fathers of the United States of America. But this man also wears a host of other hats – that of a printer, a writer, a statesman, a scientist, an inventor, a philosopher, an economist and a musician.
Looking at the dazzling later part of Franklin's life, one would little expect a childhood as rocky as his. I just had a quick flick through Walter Isaacson's book, Benjamin Franklin: An American Life, and an inspiring zero-to-hero story is slowly revealed.
Benjamin Franklin was sired by a man who fathered 17 children in all. Josiah Franklin was a soap maker, and could not afford to provide for all his children. This translated to Benjamin not having access to formal education.
However, Ben's quest for knowledge led to him to voraciously read every printed word he could lay his little hands on. Ben was later direct to apprentice a printer for his older brother James Franklin who owned The New England Courant, the first newspaper in Boston.
In Philadelphia, Benjamin was working with a printer when the governor of Philly promised to help Ben set up his own shop if he traveled to London to purchase his own printing equipment. Ben readily boarded a ship to London, but was stuck in London when the governor failed to live up to his word.
The silver lining to this cloud is that he met the love of his life, whom he would marry later in his life. Ben returned to Philly later and soon set up his own printing press.
A couple of years fast forwarded, Benjamin Franklin was a respectable man renowned for his contributions to the civic world he was a part of.
Being a thinker and an ardent reader, Franklin solved the problem of few books being available in America by introducing the concept of subscription libraries, and set up the first library.
He also founded the American Philosophical Society, the first ever pool of learned minds to exist in America. He also set up the Pennsylvania Hospital to cater to the ailing. All the three organization are fully functional till date.
Franklin also brought about the first fire brigade in Philly. And his work in the field of electricity established him as a man with knowledge to be reckoned with in the field of science.
On the political front, Ben was among those who first recognized that America must be unlinked from England. He collaborated with Thomas Jefferson in drafting the Declaration Of Independence, coaxed the French into siding with America and drafted a good number of treaties.
Benjamin Franklin, exposed to the vagaries of life early on, was relatively unperturbed by the rough hand of life. The ability to quickly rebound and advance forward is an asset that will serve us well.
"If you would not be forgotten, as soon as you are dead and rotten, either write things worth reading, or do things worth the writing," said B. Franklin. Rise above the gluttony of small failures and reach out for the stars to make your life note worthy.
***
Benjamin Franklin Best Quotes
"Tell me and I forget. Teach me and I remember. Involve me and I learn."
"We must, indeed, all hang together or, most assuredly, we shall all hang separately."
"Three can keep a secret, if two of them are dead."
"Guests, like fish, begin to smell after three days."
"Without continual growth and progress, such words as improvement, achievement, and success have no meaning."
"In this world nothing can be said to be certain, except death and taxes."
"When in doubt, don't."
What is Your Elevation Level?
TAKE THE TEST
"Beware of little expenses. A small leak will sink a great ship."
"Time is money."
"As we must account for every idle word, so must we account for every idle silence."
"The Constitution only gives people the right to pursue happiness. You have to catch it yourself."
"There was never a good war, or a bad peace."
"Energy and persistence conquer all things."
"He that is good for making excuses is seldom good for anything else."
"The U. S. Constitution doesn't guarantee happiness, only the pursuit of it. You have to catch up with it yourself."
"Well done is better than well said."
"It takes many good deeds to build a good reputation, and only one bad one to lose it."
"Never leave that till tomorrow which you can do today."
"They who can give up essential liberty to obtain a little temporary safety deserve neither liberty nor safety."
"Lost time is never found again."
"Either write something worth reading or do something worth writing."
"Without freedom of thought, there can be no such thing as wisdom - and no such thing as public liberty without freedom of speech."
"Diligence is the mother of good luck."
"Life's tragedy is that we get old too soon and wise too late."
"If passion drives you, let reason hold the reins."
Chief Editor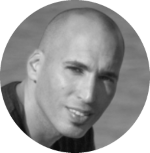 Tal Gur is an impact-driven entrepreneur, author, and investor. After trading his daily grind for a life of his own daring design, he spent a decade pursuing 100 major life goals around the globe. His journey and most recent book, The Art of Fully Living - 1 Man, 10 Years, 100 Life Goals Around the World, has led him to found Elevate Society.