The power of mental imagery
Onto my next adventure.
A month ago, I was lying in hospital visualizing being on my feet again.
Now that my leg is 95% better I'm visualizing running again.
I can see my body moving smoothly. My feet glide over the ground, touching the surface without effort. There is a cool sensation on my skin and I feel the warm breeze blowing through my body. I feel strong. I am strong.
Olympic athletes harness the power of mental imagery on their side all the time, so why don't we all?
-
Previous share: Replacing identity
Founder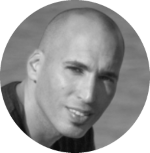 Tal Gur is a location independent entrepreneur, author, and impact investor. After trading his daily grind for a life of his own daring design, he spent a decade pursuing 100 major life goals around the globe. His most recent book and bestseller, The Art of Fully Living - 1 Man, 10 Years, 100 Life Goals Around the World, has set the stage for his new mission: elevating society to its abundance potential.