A life of regret is a life of waiting
Not being able to run can truly suck, but it can also truly rock.
In my case, since I got out of the hospital, I've rediscovered my love for swimming. Most importantly, I stopped waiting.
I used to wait a lot.
for the weekend.
for someone to love.
for accepting my greatness.
for someplace better in the future.
The truth is that we never quite know much time we've got.
All we really have is THIS moment. So why WAIT?
The next time you find yourself wasting your precious time and waiting, decide not to.
Deciding not to wait is simple, yet can be incredibly hard.
It means letting go. Accepting what IS. Surrendering.
It also means allowing more energy to flow. And since everything in life is energy, including us and our emotions, we tap into the abundant life.
As soon as we decide not to wait anymore, love what life brings us, and truly enjoy the ride, everything shifts.
That one small decision of stopping the wait can change everything.
What are we then waiting for?
-
Previous share: Day 16
Chief Editor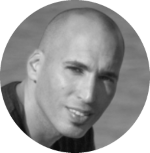 Tal Gur is an impact-driven entrepreneur, author, and investor. After trading his daily grind for a life of his own daring design, he spent a decade pursuing 100 major life goals around the globe. His journey and most recent book, The Art of Fully Living - 1 Man, 10 Years, 100 Life Goals Around the World, has led him to found Elevate Society and other impact-driven ventures.