Courage – not fearlessness – is the way.
Courage – not fearlessness – is the way.
In 2 weeks from now, I'm going to speak in front of 500 people at one of the biggest conferences for location independent entrepreneurs.
Sounds cool but speaking on stage in front of a big audience can be intimidating.
In fact, they say public speaking is the most intimidating and feared experience by human.
Scarier than sharks, snakes, heights, and yes, even more than death.
Yet, one of our deepest longings as human beings is to connect and be heard.
This seems irrational.
But that's exactly why it is so fear-inducing. When we make ourselves visible, we are putting ourselves on display to be judged.
We are vulnerable to others.
And letting so many people in can be overwhelming.
Even though it's 2 weeks away, I already hold a bit of fear in my body. Something I carry with me since I said YES to that invite by Marcus Meurer and Feli Hargarten
Here's, however, what I remind myself:
- Being vulnerable is being strong.
- Fear is not a disease. It is a primary emotion—a very human emotion. Rather than suppressing and fearing fear, it's better to embrace it. Because it's an opportunity to GROW. There's always a gift hiding behind fear.
- When someone invites you to speak, they decided you have something important to share. And I do. I'd go as far as to say that it can save people's lives. If even one person is affected by it, then that's all I can ask for.
- To be loved by everyone is a childish fantasy. How other people choose to feel each moment isn't my business. The only person I really need love from is me.
- I survived that snake bite for a reason. This talk is not only important, it's part of my life's mission.
-Courage cannot exist without fear. As once said, courage is not the absence of fear, but rather, the assessment that something else is more important.
Looking forward to the experience, whatever comes out of it.
I'm humbled and grateful.
-
Previous share: Who is on your side?
Founder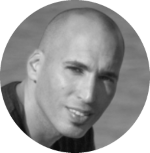 Tal Gur is a location independent entrepreneur, author, and impact investor. After trading his daily grind for a life of his own daring design, he spent a decade pursuing 100 major life goals around the globe. His most recent book and bestseller, The Art of Fully Living - 1 Man, 10 Years, 100 Life Goals Around the World, has set the stage for his new mission: elevating society to its abundance potential.