It's all about the people around us.
There's a saying in real estate: LOCATION, LOCATION, LOCATION. It's an old yet true cliche.
But when it comes to travel, I'd say it's all about "PEOPLE. PEOPLE. PEOPLE".
Less than 48 hours in Lisbon and I absolutely love the place.
Yes, it's a beautiful historical city but there are many beautiful historical places across the globe.
What makes Lisbon so special, in my opinion, is how warm-hearted, friendly and open the people are.
First night. My taxi almost hit another car. Not his fault. Instead of cursing the other driver, my taxi driver rolls down his window and have the friendliest most chilled conversation I've ever heard after a near-accident.
An hour later I check into my new apartment. The owner spends 20-30min explaining everything he knows about his city and the apartment. Then he invites me to dinner at his place.
I can go on and on, but here's my point:
To me, travel is not just about what we see or do. It's really about the people we meet along the way.
-
Previous share: Less stuff is more freedom
Founder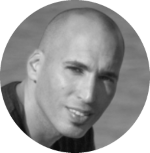 Tal Gur is a location independent entrepreneur, author, and impact investor. After trading his daily grind for a life of his own daring design, he spent a decade pursuing 100 major life goals around the globe. His most recent book and bestseller, The Art of Fully Living - 1 Man, 10 Years, 100 Life Goals Around the World, has set the stage for his new mission: elevating society to its abundance potential.