Tomorrow, I'm going to give a keynote speech in front of 500 people at DNX, one of the biggest conferences for location independent entrepreneurs.
It's easy to see this as another bucket list item to tick. But the truth is that I did not ask for that. And there is a side in me that still resists the big stage.
What life has taught me, however, is that when life invites you to take the plunge, you ARE ready. I was invited to stand on the big stage and I'm going to give it all.
Not because it's going to advance my "career" or benefit my bank account but because there maybe someone in the crowd who may be deeply impacted by what I'm going to say.
Tomorrow, for a short period of time, I'm going to put my needs aside and focus my energy on the needs of 500 people. I'm going to give my total presence and heart with no expectations of what I'm going to get in return. I'm going to share myself fully with the world.
Well, that's the plan anyway 🙂 I'm open, excited, and curious to see what life has in store for me.
Hopefully, not another snakebite!
-
Previous share: Running away from pain
Chief Editor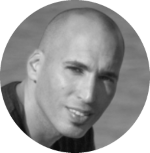 Tal Gur is an impact-driven entrepreneur, author, and investor. After trading his daily grind for a life of his own daring design, he spent a decade pursuing 100 major life goals around the globe. His journey and most recent book, The Art of Fully Living - 1 Man, 10 Years, 100 Life Goals Around the World, has led him to found Elevate Society and other impact-driven ventures.