Alignment First. Action Second.
Often, what seems like our worst experience is what puts us in alignment with our heart's path.
We all have a built-in guidance system. Our gut feelings indicate whether something is in alignment with our true being or not.
Such was the case when, despite my inner gut guidance, I moved to a small town in New England. I had compromised who I was and ended up getting sick.
For close to a year nothing I tried, worked.
Nothing I planned, succeeded.
Nothing I really wanted, happened.
I gave everything I could but found obstacles at every turn.
I now know that I was simply out of alignment. With my vision and values, but mostly with who I am.
I also now know that in order to live a life of bliss and unleash greater possibilities, I better act in ways that are in alignment with who I am at my deepest core.
What if we all did that?
If we all focused on our alignment FIRST before taking action - In all of our relationships, in our work, in every aspect of our life.
Oh how different the world would look...
-
Previous share: The only map you ever need
Chief Editor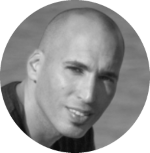 Tal Gur is an impact-driven entrepreneur, author, and investor. After trading his daily grind for a life of his own daring design, he spent a decade pursuing 100 major life goals around the globe. His journey and most recent book, The Art of Fully Living - 1 Man, 10 Years, 100 Life Goals Around the World, has led him to found Elevate Society and other impact-driven ventures.