Alignment First. Action Second.
Often, what seems like our worst experience is what puts us in alignment with our heart's path.
We all have a built-in guidance system. Our gut feelings indicate whether something is in alignment with our true being or not.
Such was the case when, despite my inner gut guidance, I moved to a small town in New England. I had compromised who I was and ended up getting sick.
For close to a year nothing I tried, worked.
Nothing I planned, succeeded.
Nothing I really wanted, happened.
I gave everything I could but found obstacles at every turn.
I now know that I was simply out of alignment. With my vision and values, but mostly with who I am.
I also now know that in order to live a life of bliss and unleash greater possibilities, I better act in ways that are in alignment with who I am at my deepest core.
What if we all did that?
If we all focused on our alignment FIRST before taking action - In all of our relationships, in our work, in every aspect of our life.
Oh how different the world would look...
-
Previous share: The only map you ever need
***
* If you're looking for more inspiration to help you on your personal development journey, you may want to check out my extensive list of SMART goals. This page is packed with thousands of different goal ideas that can help you set new aspirations and reach higher heights in your life. Personally, this page helped me to create my own 100 life goals list, which I pursued for over a decade.
Chief Editor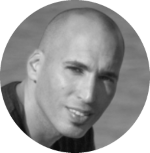 Tal Gur is an author, founder, and impact-driven entrepreneur at heart. After trading his daily grind for a life of his own daring design, he spent a decade pursuing 100 major life goals around the globe. His journey and most recent book, The Art of Fully Living, has led him to found Elevate Society.