No one wants a setback in their life. But it's bound to happen. There is no way around it. Life constantly evolves, changes, and asks us to adapt.
Every setback, however, is also an opportunity, raw potential for a powerful growth experience. The secret, I believe, is to refuse to feel like a victim, and to seek the gift that's hidden like a jewel.
Because maybe, just maybe, when a setback happens maybe that's exactly what we need...
-
Day 45 of my 100 Days Of Sharing
Previous share: Follow your inspiration at all times
***
* If you're seeking extra motivation and inspiration on your journey of personal growth, I recommend taking a look at my SMART growth goals page, This page offers thousands of goal ideas that can assist in the establishment of new aspirations and the attainment of greater heights in one's life. In fact, it was instrumental in my creation of a list of 100 goals, which I pursued for a decade.
Chief Editor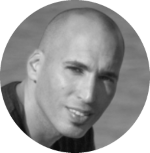 Tal Gur is an author, founder, and impact-driven entrepreneur at heart. After trading his daily grind for a life of his own daring design, he spent a decade pursuing 100 major life goals around the globe. His journey and most recent book, The Art of Fully Living, has led him to found Elevate Society.