Today is my birthday. It's a special one. Because I've never felt more alive, more connected, more at peace, more myself.
In the past, I did not like drawing attention to my birthday, but now I say, why not? why not celebrating myself with the world?
Celebrating ourselves is not something we're taught to do all that much. And I believe it is mostly out of fear. The fear to be perceived as self-centred by others.
Celebrating ourselves, however, is one of the most important things we can do. In fact, these days, I believe, it's absolutely vital. Because who we are is something beautiful, divine and unique. It is something not to be diminished but rather to be celebrated.
Or as the famous quote goes - "Who we are is what we leave behind".
All my love from Lisbon.
-
Previous share: Creating Space for the unknown
***
* To gain more inspiration and motivation for your personal growth journey, I recommend visiting my SMART goals page, which offers a wide range of goal ideas to help you establish new aspirations and achieve greater success in life. This list was crucial in the development of my own life goals list, consisting of 100 goals that I pursued for ten years.
Chief Editor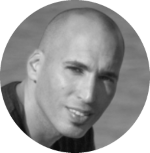 Tal Gur is an author, founder, and impact-driven entrepreneur at heart. After trading his daily grind for a life of his own daring design, he spent a decade pursuing 100 major life goals around the globe. His journey and most recent book, The Art of Fully Living, has led him to found Elevate Society.