Today is my birthday. It's a special one. Because I've never felt more alive, more connected, more at peace, more myself.
In the past, I did not like drawing attention to my birthday, but now I say, why not? why not celebrating myself with the world?
Celebrating ourselves is not something we're taught to do all that much. And I believe it is mostly out of fear. The fear to be perceived as self-centred by others.
Celebrating ourselves, however, is one of the most important things we can do. In fact, these days, I believe, it's absolutely vital. Because who we are is something beautiful, divine and unique. It is something not to be diminished but rather to be celebrated.
Or as the famous quote goes - "Who we are is what we leave behind".
All my love from Lisbon.
-
Previous share: Creating Space for the unknown
Chief Editor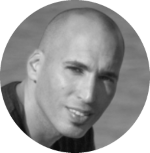 Tal Gur is an impact-driven entrepreneur, author, and investor. After trading his daily grind for a life of his own daring design, he spent a decade pursuing 100 major life goals around the globe. His journey and most recent book, The Art of Fully Living - 1 Man, 10 Years, 100 Life Goals Around the World, has led him to found Elevate Society.