It's time.
If there's one thing I learned in my journey, it's that big dreams may require big sacrifices. They often require us to put all the chips on the table, so to speak.
After my snakebite experience, I had a day of reflection where I got to think about some of my future dreams.
In a moment of truth, I realized I was reluctant to put in the sacrifice, determination, and resources to chase those big dreams.
I saw all the busyness that I was creating for myself.
I saw all the doubts I was carrying.
It was time to decide, decide whether I'm truly committed to my higher calling, whether I'm going to play at the highest level, whether I'm going to throw my whole Self in..
All of a sudden, I felt a tremendous wave of fear mixed with excitement in my belly.
And then I knew, I had to go for it regardless the outcome.
I had to go all in.
If my life was not ended that snakebite night, then I had to go the other way - live it to the fullest.
Who knows, I may never have another chance.
We all may never have another chance.
It's time.
-
Previous share: The most important thing
Chief Editor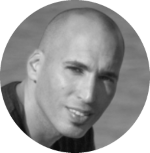 Tal Gur is an impact-driven entrepreneur, author, and investor. After trading his daily grind for a life of his own daring design, he spent a decade pursuing 100 major life goals around the globe. His journey and most recent book, The Art of Fully Living - 1 Man, 10 Years, 100 Life Goals Around the World, has led him to found Elevate Society and other impact-driven ventures.