If you have not struggled, you have not really lived
Somehow, in our society, we've decided that struggling is the enemy.
But if you've ever or embarked on a big and meaningful journey, you know that discomfort and pain are simply part of our growth.
Struggling is not the enemy. Hopelessness is;
When we feel hopeful about our journey ahead, when we move in a meaningful direction, then struggling is not the problem.
On the contrary, it can be part of our joy. Because the struggle is for our dream. And we know that we are giving it our all.
-
Previous share: Nothing external is good or bad
***
* To gain more inspiration and motivation for your personal growth journey, I recommend visiting my SMART goals page, which offers a wide range of goal ideas to help you establish new aspirations and achieve greater success in life. This list was crucial in the development of my own life goals list, consisting of 100 goals that I pursued for ten years.
Chief Editor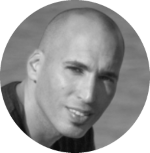 Tal Gur is an author, founder, and impact-driven entrepreneur at heart. After trading his daily grind for a life of his own daring design, he spent a decade pursuing 100 major life goals around the globe. His journey and most recent book, The Art of Fully Living, has led him to found Elevate Society.