The fear of asking for help
Publishing a book involves a lot of asking - "Will you buy my art?", "Will you share?", "Will you love me...??"
I've never been good at asking for help. In my mind, it meant I'm dependent, intrusive, needy, weak…
However, there comes a point in everyone's life where the old story no longer rings true.
Where one begins to realize that asking for help may be a sign of strength, not weakness.
A sign of appreciation, not neediness...
Because the truth is, asking for help may actually be the bravest thing we can do. It requires courage and vulnerability to reach out, to connect, to ask, and to, yes, potentially get rejected.
Here's the interesting thing though. So far, after asking dozens of people to help me with my book, no one actually said no. Not even one single person.
On the contrary, I've heard things like:
"Of course the answer is yes",
"I'm honored to help",
"Count me in".
And now I'm starting to realize something I've been hearing all along but was not really ready to absorb, that asking for help may be an act of being generous - allowing our community the pleasure of helping, of giving, of contributing.
It is, in fact, a beautiful demonstration of our interconnection with one another.
When you think about it, almost every important human encounter, boils down to the act of asking for help and collaborating. It's the basis of any relationship.
Despite what we may perceive, we really are in this together. We are not separate beings and we all need help.
I now believe that being good at asking for help is a stage of growth. An indication that one is ready to serve a bigger, less independent, role.
To be honest, writing this now and thinking about my life, I'm not sure why I was avoiding it so much.
Perhaps my biggest fear with asking for help was that I may actually receive it….
-
Previous share: If you have not struggled, you have not lived
***
* If you're looking for more inspiration to help you on your personal development journey, you may want to check out my extensive list of SMART goals. This page is packed with thousands of different goal ideas that can help you set new aspirations and reach higher heights in your life. Personally, this page helped me to create my own 100 life goals list, which I pursued for over a decade.
Chief Editor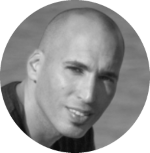 Tal Gur is an author, founder, and impact-driven entrepreneur at heart. After trading his daily grind for a life of his own daring design, he spent a decade pursuing 100 major life goals around the globe. His journey and most recent book, The Art of Fully Living, has led him to found Elevate Society.