The secret to sustained happiness is knowing you're on your path.
This brilliant photo was taken a few weeks ago in Bali. I was happy but my happiness was short-lived. I felt ungrounded and off my path. I lost confidence in my sense of direction and felt like I was going in circles.
Once again, I was reminded that if there's one secret to sustained happiness, it's having a clear direction. Simply knowing that you're on your path.
When you are walking clearly along your intended path, you are experience real joy, a true sense of inner peace. Likewise, when you know with certainty that the path you're waking is right, challenges and difficulties are not a problem - they are just part of the journey.
As with so many things in life, half the battle in simply crystallizing the direction - aligning with our inner GPS. The penalty for not doing so can lead to restlessness and feeling unfulfilled.
As a wise man once said, our greatest fear should not be of failure, but of succeeding at things that don't really matter.
Happy walking.
-
Previous share: The fear of asking for help
***
* If you're seeking extra motivation and inspiration on your journey of personal growth, I recommend taking a look at my SMART growth goals page, This page offers thousands of goal ideas that can assist in the establishment of new aspirations and the attainment of greater heights in one's life. In fact, it was instrumental in my creation of a list of 100 goals, which I pursued for a decade.
Chief Editor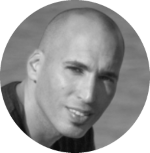 Tal Gur is an author, founder, and impact-driven entrepreneur at heart. After trading his daily grind for a life of his own daring design, he spent a decade pursuing 100 major life goals around the globe. His journey and most recent book, The Art of Fully Living, has led him to found Elevate Society.