Want Everything. Need Nothing.
My to-do list for my upcoming book launch is never ending. There's so much I can and want to do.
But, if there's one thing I've learned from my recent snakebite experience, it's this: Want Everything. Need Nothing.
Well almost nothing.
In my time of crisis, when I was laying in the ER, breathing sporadically and fighting for my life, there was only one thing I needed.
One, and only one, thing.
Air.
A breath of life.
When everything I thought I needed was gone, I suddenly realized I had everything.
In our busy lives, with our never-ending desires and busyness, we tend to forget that there are only a handful of things we absolutely must have. We confuse "wants" with "needs."
Needs: Air. Water. Basic food.
Wants: the job, the money, the love, the car, the body, the...
Our wants are never-ending and that's OK. But to be truly happy—sustainably happy— we need to remind ourselves that our wants are not our needs.
And the best reminder... is to breathe.
Like it's our last breath.
-
Previous share: You are the Ocean
***
* To gain more inspiration and motivation for your personal growth journey, I recommend visiting my SMART goals page, which offers a wide range of goal ideas to help you establish new aspirations and achieve greater success in life. This list was crucial in the development of my own life goals list, consisting of 100 goals that I pursued for ten years.
Chief Editor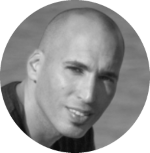 Tal Gur is an author, founder, and impact-driven entrepreneur at heart. After trading his daily grind for a life of his own daring design, he spent a decade pursuing 100 major life goals around the globe. His journey and most recent book, The Art of Fully Living, has led him to found Elevate Society.