Yesterday, I bumped into turtles on 3 different occasions. I haven't seen any turtles in years, then suddenly 3 times in one day... Coincidence or Synchronicity?
At first glance, a series of occurrences in our lives may seem unrelated yet, more often than not, a deeper look can reveal a common theme.
A message if you will...
But what may be the message?
This is what came to me today when I spent time reflecting:
A turtle always carries his home with him. A place to go inside to whenever he wants - for refuge, for protection, for self care and regeneration.
We have this too. We also can go inside whenever we need. We can also carry our homes with us.
A man who constantly searches for a home "out there", in the bricks and mortar, lives in a mind-made story.
A man who feels at home whenever he want, truly lives in a home...
-
Previous share: Want everything. Need nothing
***
* If you're looking for more inspiration to help you on your personal development journey, you may want to check out my extensive list of SMART goals. This page is packed with thousands of different goal ideas that can help you set new aspirations and reach higher heights in your life. Personally, this page helped me to create my own 100 life goals list, which I pursued for over a decade.
Chief Editor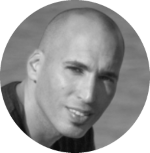 Tal Gur is an author, founder, and impact-driven entrepreneur at heart. After trading his daily grind for a life of his own daring design, he spent a decade pursuing 100 major life goals around the globe. His journey and most recent book, The Art of Fully Living, has led him to found Elevate Society.