It's about the person you become
This past month was like pushing a big reset button on my life's journey.
I questioned anything and everything — my lifestyle, my work, my contribution - all of it.
What I know for sure is that in order to become the man I'm called to be, I have to leave who I am now.
And that takes a great deal of courage. Courage that I haven't mustered inside.
An ocean of competing feelings - fear, excitement, uncertainty - tangled me in their web. I was hoping for some certainty, some assurance, some absolute feeling...
But if there's one thing I've learned in life is that certainty is always a mirage. The end of the road is never fully known. All we really have is a direction.
Real courage means to walk in that direction, no matter how hard or unclear the destination is.
Perhaps more importantly, the end of the road is never really the destination...
...It's the person that you become on that road.
-
Previous share: Carrying Home With Us
Founder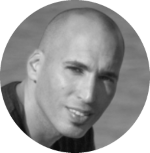 Tal Gur is a location independent entrepreneur, author, and impact investor. After trading his daily grind for a life of his own daring design, he spent a decade pursuing 100 major life goals around the globe. His most recent book and bestseller, The Art of Fully Living - 1 Man, 10 Years, 100 Life Goals Around the World, has set the stage for his new mission: elevating society to its abundance potential.