Doubt is not the opposite of faith
Day 7 of my 100 Days Of Sharing and doubt starts to creep in.
Should not I invest my time - my precious time - in more important things than posting my sharings here?
Self Doubt. I was wondering when it would show up.
In my experience, whenever a big opportunity arises, self-doubt shows up as well.
I remind myself that doubt is not the enemy. After all, doubting my own fears, doubting my limiting beliefs, doubting conventional thinking, all helped me to grow.
"Doubt is not the opposite of faith; it is an element of faith." said a wise man once.
What he meant, I believe, was that one cannot know the strength of his or own faith until it has been tested.
And today, day 7, is my test day.
93 days to go.
So I think of my Why. why do I do this? I remind myself that I am doing this for growth. Sharing is giving and I can learn from this. I was born to share and contribute and communicate. I let go of the outcome and re-commit to share myself from a very authentic place without editing.
It feels good to re-commit. I thank self-doubt for the visit, pick a fitting photo, press enter and let go.
-
Previous share: Going all in
Chief Editor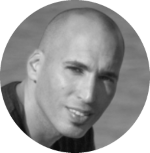 Tal Gur is an impact-driven entrepreneur, author, and investor. After trading his daily grind for a life of his own daring design, he spent a decade pursuing 100 major life goals around the globe. His journey and most recent book, The Art of Fully Living - 1 Man, 10 Years, 100 Life Goals Around the World, has led him to found Elevate Society and other impact-driven ventures.