Stepping into our destiny
After my near-death snakebite experience, I promised myself I'll follow my highest inspiration at all times.
Which is how I found myself at Nomad Cruise journeying across Spain, Malta, Greece and the Mediterranean .Thanks Johannes Voelkner for inviting me to speak at your event. It was a blast and I highly recommend it to anyone who is considering of becoming a location independent entrepreneur.
Following your highest inspiration at all time sounds simple – but it's not easy. It took me through rain and shine, thick and thin, and everything in between. It can also be quite expensive 🙂 But in the end, for me at least, it's the only way to step into our destiny and true potential.
Photo: René Schiffer
-
Previous share: Love IS Life
***
* To gain more inspiration and motivation for your personal growth journey, I recommend visiting my SMART goals page, which offers a wide range of goal ideas to help you establish new aspirations and achieve greater success in life. This list was crucial in the development of my own life goals list, consisting of 100 goals that I pursued for ten years.
Chief Editor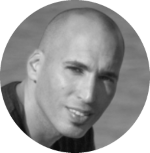 Tal Gur is an author, founder, and impact-driven entrepreneur at heart. After trading his daily grind for a life of his own daring design, he spent a decade pursuing 100 major life goals around the globe. His journey and most recent book, The Art of Fully Living, has led him to found Elevate Society.