We often get the advice that in life we need to say more 'yeses' than 'no's'.
But, sometimes a No is a better YES. Because every No is, in effect, a Yes to something else. So how do we decide? My rule:
If it's not HELL YES, it's NOT YET.
That is, I practice the art of waiting. I wait until my mind, my heart and my gut feeling are all speaking with one voice.
In our modern society, waiting is not something we normally celebrate or advised to do. We are used to doing, planning, creating. Anything but being still and allowing things to happen.
Waiting is usually this uncomfortable space where we don't know what to do. But, in my experience, space is also one of the greatest things we could possibly have. Because it's often an essential step in the journey to create the life we are meant to live.
Happy waiting.
-
Previous share: Stepping into our destiny
Founder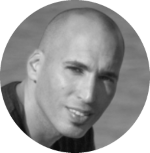 Tal Gur is a location independent entrepreneur, author, and impact investor. After trading his daily grind for a life of his own daring design, he spent a decade pursuing 100 major life goals around the globe. His most recent book and bestseller, The Art of Fully Living - 1 Man, 10 Years, 100 Life Goals Around the World, has set the stage for his new mission: elevating society to its abundance potential.