Recently, friend asked me how I'd define success in relation to my book launch.
He wanted to hear numbers, results, targets. But I didn't have the answer he was looking for.
I simply stopped measuring success in terms of outcomes.
That does not mean I don't have goals and aspirations. I do. I'd love it to hit the Amazon bestseller list, I'd love it to have good reviews, I'd love it to make an impact...
But if this is my success, would failure mean that I did not reach my goals?
Here's the thing. How we define success (and failure) is critical and has a significant impact on everything we do. The fear of falling short of a vision can keep us from moving forward. In fact, I believe it's what cripples us from dreaming big.
For example, I doubt I ever would have gotten to write my book if I had not redefined my beliefs around success. The extensive work and the potential negative feedback from readers would have prevented me from publishing it.
Instead, I redefined success as taking action in the direction of my dreams.
The outcome of my book launch is out of the equation. Whether I achieve my goals is besides the point. Putting myself in position to pursue my goals and then taking consistent action is what success is for me.
If I could sum up my point in one sentence..it would be: pursuing the dream is more important than the dream itself.
-
Previous share: Choose your teachers wisely
***
* If you're seeking extra motivation and inspiration on your journey of personal growth, I recommend taking a look at my SMART growth goals page, This page offers thousands of goal ideas that can assist in the establishment of new aspirations and the attainment of greater heights in one's life. In fact, it was instrumental in my creation of a list of 100 goals, which I pursued for a decade.
Chief Editor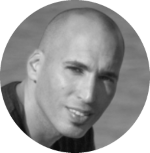 Tal Gur is an author, founder, and impact-driven entrepreneur at heart. After trading his daily grind for a life of his own daring design, he spent a decade pursuing 100 major life goals around the globe. His journey and most recent book, The Art of Fully Living, has led him to found Elevate Society.