Embracing our uniqueness equals inner peace
I fly a lot.
In the past, I flew for travel sake. Now, I fly to 'where growth is', which is not always the most conventional or comfortable place to be.
Sometimes I wonder how come I'm doing this. How come I'm so committed to my growth that I choose uncomfortableness.
Deep down, however, I know the answer - it's simply who I am.
Beyond all the superficial labels - my name, my passport, my profession - constant growth is what defines me.
It took me years to realize and embrace this.
In my early years, I hid parts of who I am, or made it less noticeable. I tried to be like everyone else, but it didn't really work - I was restless and unsatisfied inside.
But as I grew older, I started to find my own voice, my own direction, my own answers. And the more I shared it openly and without shame, the more inner peace I felt.
Nowadays, I believe that embracing our uniqueness is the main gateway to both peacefulness and fullness of life.
From my perspective, it's only when we embrace every piece of ourselves that we can shine in this world as the lights we really are.
Until then, we're simply replicas, copycat versions following the crowd, afraid to differ from one another so that no one can criticize us.
It can be hard letting our uniqueness shine through. But it's worth it.
So damn worth it.
-
Previous share: Joy First
***
* To gain more inspiration and motivation for your personal growth journey, I recommend visiting my SMART goals page, which offers a wide range of goal ideas to help you establish new aspirations and achieve greater success in life. This list was crucial in the development of my own life goals list, consisting of 100 goals that I pursued for ten years.
Chief Editor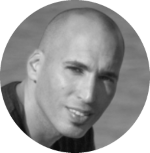 Tal Gur is an author, founder, and impact-driven entrepreneur at heart. After trading his daily grind for a life of his own daring design, he spent a decade pursuing 100 major life goals around the globe. His journey and most recent book, The Art of Fully Living, has led him to found Elevate Society.