Failure means a stripping away of the inessential.
What's the meaning of this quote?
Quote Meaning: This quote suggests that failure can be a valuable and transformative experience that forces us to reevaluate our priorities and focus on what truly matters. When we face setbacks or obstacles, it often becomes apparent which aspects of our lives are essential for our growth and which are not. Failure has the potential to clarify our vision, allowing us to let go of superficial concerns and distractions in order to concentrate on our core values and goals. By embracing failure as a necessary part of our journey, we can learn to appreciate the insights it provides and use it as an opportunity to grow stronger and more resilient. This quote serves as a reminder that, instead of fearing failure, we should welcome the chance to learn from our mistakes and refocus our efforts on what truly matters in our lives.
Who said the quote?
The quote "Failure means a stripping away of the inessential." was said by JK Rowling (Bio / Quotes). J.K. Rowling is a British author best known for writing the Harry Potter series.
Chief Editor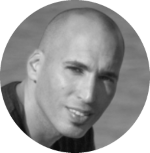 Tal Gur is an author, founder, and impact-driven entrepreneur at heart. After trading his daily grind for a life of his own daring design, he spent a decade pursuing 100 major life goals around the globe. His journey and most recent book, The Art of Fully Living, has led him to found Elevate Society.