36 Famous Quotes by J.K. Rowling
J.K. Rowling is a British author best known for writing the Harry Potter series. Her incredible imagination and storytelling abilities have captivated readers of all ages around the world. Rowling's work has had a profound impact on popular culture and has inspired countless individuals to pursue their dreams. Beyond her literary achievements, Rowling is also known for her philanthropic efforts, particularly in the areas of multiple sclerosis and poverty alleviation. Her commitment to making the world a better place is truly admirable and serves as an inspiration to all. (J.K. Rowling Biography).
J.K. Rowling Famous Quotes

1. "It is impossible to live without failing at something, unless you live so cautiously that you might as well not have lived at all, in which case you have failed by default."

ELEVATE
Free Resource: A step-by-step blueprint to help you set and realize big dreams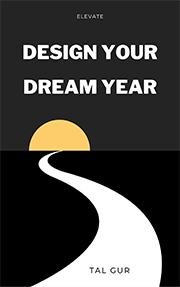 2. "You sort of start thinking anything's possible if you've got enough nerve."
3. "It takes a great deal of bravery to stand up to our enemies, but just as much to stand up to our friends."
4. "Anything's possible if you've got enough nerve."
5. "It does not do to dwell on dreams and forget to live."
6. "The thing about fantasy - there are certain things you just don't do in fantasy."
7. "Indifference and neglect often do much more damage than outright dislike."
8. "Youth cannot know how age thinks and feels. But old men are guilty if they forget what it was to be young."
9. "Never be ashamed! There's some who'll hold it against you, but they're not worth bothering with."
10. "The most important thing is to read as much as you can, like I did. It will give you an understanding of what makes good writing and it will enlarge your vocabulary."
11. "His priority did not seem to be to teach them what he knew, but rather to impress upon them that nothing, not even... knowledge, was foolproof."
12. "We're a phenomenally snobby society, and it's such a rich seam. The middle class is so funny: it's the class I know best, and it's the class where you find the most pretension, so that's what makes the middle classes so funny."
13. "If you want to see the true measure of a man, watch how he treats his inferiors, not his equals."

ELEVATE
Free Resource: 1000+ SMART goal ideas to inspire you create your life goals list.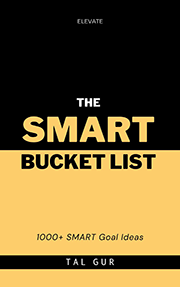 14. "What's coming will come and we'll just have to meet it when it does."
15. "I was set free because my greatest fear had been realized, and I still had a daughter who I adored, and I had an old typewriter and a big idea. And so rock bottom became a solid foundation on which I rebuilt my life."
16. "Talent and intelligence never yet inoculated anyone against the caprice of the fates."
17. "Death is just life's next big adventure."
18. "Poverty entails fear and stress and sometimes depression. It meets a thousand petty humiliations and hardships. Climbing out of poverty by your own efforts that is something on which to pride yourself but poverty itself is romanticized by fools."
19. "When people are very damaged, they can often meet the world with a kind of defiance."
20. "Failure means a stripping away of the inessential."
21. "Hearing voices no one else can hear isn't a good sign, even in the wizarding world."
22. "Fear of a name increases fear of the thing itself."
23. "In a novel you have to resist the urge to tell everything."
24. "I would like to be remembered as someone who did the best she could with the talent she had."
25. "The moment I said I'd finished a book, I knew what would happen. There would be a bidding war, and I would end up with someone who'd got the fattest wallet, who had bought it because I'd written Harry Potter. That would have been why."

ELEVATE
Free Resource: A step-by-step process for a better relationship with social media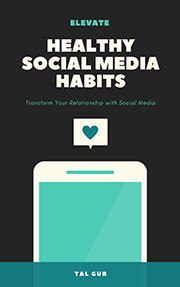 26. "I think you have a moral responsibility when you've been given far more than you need, to do wise things with it and give intelligently."
27. "The internet has been a boon and a curse for teenagers."
28. "It is our choices... that show what we truly are, far more than our abilities."
29. "The truth. It is a beautiful and terrible thing, and must therefore be treated with great caution."
30. "Never trust anything that can think for itself if you can't see where it keeps its brain."
31. "And the idea of just wandering off to a cafe with a notebook and writing and seeing where that takes me for awhile is just bliss."
32. "To the well-organized mind, death is but the next great adventure."
33. "The moment you are old enough to take the wheel, responsibility lies with you."
34. "Imagination is not only the uniquely human capacity to envision that which is not, and therefore the fount of all invention and innovation. In its arguably most transformative and revelatory capacity, it is the power to that enables us to empathize with humans whose experiences we have never shared."
35. "Secretly we're all a little more absurd than we make ourselves out to be."
36. "I'm opposed to fundamentalism in any form."
― J.K. Rowling Quotes
* Want to explore more inspiring quotes and their meanings? Head over to this quotes page, where you can find more thought-provoking quotes and their interpretations.
Chief Editor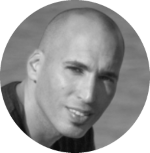 Tal Gur is an author, founder, and impact-driven entrepreneur at heart. After trading his daily grind for a life of his own daring design, he spent a decade pursuing 100 major life goals around the globe. His journey and most recent book, The Art of Fully Living, has led him to found Elevate Society.