Fear of a name increases fear of the thing itself.
What's the meaning of this quote?
Quote Meaning: This quote speaks to the idea that attaching fear to a particular name or label intensifies the fear associated with it. When we assign a name or label to something we fear, it becomes more tangible and real in our minds, amplifying our apprehension and anxiety. By personifying our fears and giving them a name, we provide them with power and influence over us. The quote suggests that by naming our fears, we give them a sense of identity and control over our thoughts and actions.
Furthermore, the quote implies that fear, in its essence, is often rooted in the unknown or unfamiliar. When we encounter something new or different, our natural response may be to feel fear and uncertainty. However, by attributing a specific name to that fear, we inadvertently reinforce and magnify its hold on us. It emphasizes that our perception and response to fear can be influenced by the way we mentally frame and label it.

ELEVATE
Free Resource: A step-by-step blueprint to help you set and realize big dreams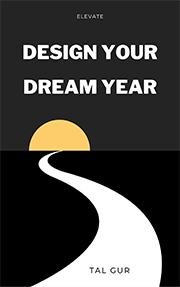 In a broader sense, this quote encourages us to confront our fears directly rather than allowing them to consume us through avoidance or denial. It suggests that by confronting the nameless, formless fears we harbor, we can begin to dismantle their power over us. By understanding that fear is often born out of ignorance or misconceptions, we can challenge ourselves to seek knowledge, understanding, and familiarity, ultimately diminishing the grip that fear holds on our lives.
Who said the quote?
The quote "Fear of a name increases fear of the thing itself." was said by JK Rowling (Bio / Quotes). J.K. Rowling is a British author best known for writing the Harry Potter series.
Chief Editor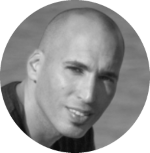 Tal Gur is an author, founder, and impact-driven entrepreneur at heart. After trading his daily grind for a life of his own daring design, he spent a decade pursuing 100 major life goals around the globe. His journey and most recent book, The Art of Fully Living, has led him to found Elevate Society.