What's coming will come and we'll just have to meet it when it does.
What's the meaning of this quote?
Quote Meaning: This quote embodies an acceptance of the unpredictable nature of life and the inevitability of change. It suggests that, rather than fretting over the uncertainties of the future, we should focus on cultivating the skills and mental fortitude necessary to adapt and respond to whatever life throws our way. This quote encourages us to relinquish the illusion of control and embrace the idea that we cannot always predict or prevent the challenges that lie ahead. By adopting a mindset of adaptability and resilience, we can better prepare ourselves to face the unknown and navigate the unpredictable twists and turns of life. In doing so, we can learn to appreciate the present moment and develop the confidence needed to confront whatever challenges may come, armed with the knowledge that we possess the strength and resilience to persevere.
Who said the quote?
The quote "What's coming will come and we'll just have to meet it when it does." was said by JK Rowling (Bio / Quotes). J.K. Rowling is a British author best known for writing the Harry Potter series.
Chief Editor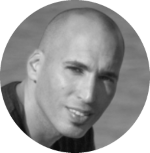 Tal Gur is an author, founder, and impact-driven entrepreneur at heart. After trading his daily grind for a life of his own daring design, he spent a decade pursuing 100 major life goals around the globe. His journey and most recent book, The Art of Fully Living, has led him to found Elevate Society.