Secretly we're all a little more absurd than we make ourselves out to be.
What's the meaning of this quote?
Quote Meaning: This quote implies a reminder about the complexities and inherent quirks of human nature, as well as a call for authenticity and self-acceptance. It suggests that beneath the personas we craft for societal acceptance, each of us harbors a touch of absurdity, idiosyncrasies, and unconventional traits that make us unique. This isn't a notion to be suppressed but rather embraced as an essential part of our individuality.
The "absurdity" isn't necessarily negative. It could be our unexpected passions, unusual hobbies, unconventional thoughts, or just our unique ways of seeing and interacting with the world. The quote prompts us to be true to ourselves, despite societal expectations or norms. It subtly nudges us towards authenticity, reminding us that it's okay to be different, to be 'absurd' in our unique way, as that's part of what makes us human.

ELEVATE
Free Resource: A step-by-step blueprint to help you set and realize big dreams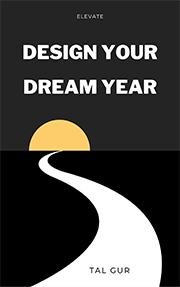 Furthermore, this quote has a dimension of shared humanity to it. By stating that 'we're all a little more absurd,' it underscores that none of us are alone in our oddities, fostering a sense of unity in our shared quirks and complexities.
Who said the quote?
The quote "Secretly we're all a little more absurd than we make ourselves out to be." was said by JK Rowling (Bio / Quotes). J.K. Rowling is a British author best known for writing the Harry Potter series.
Chief Editor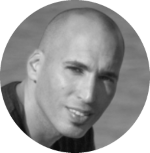 Tal Gur is an author, founder, and impact-driven entrepreneur at heart. After trading his daily grind for a life of his own daring design, he spent a decade pursuing 100 major life goals around the globe. His journey and most recent book, The Art of Fully Living, has led him to found Elevate Society.