In a novel you have to resist the urge to tell everything.
What's the meaning of this quote?
Quote Meaning: This quote encapsulates a fundamental principle of storytelling, particularly in the context of writing novels. It cautions against the impulse to provide excessive exposition or explicitly explain every detail to the reader. Instead, it suggests that a skilled writer should exercise restraint and allow for gaps and ambiguity within the narrative. By not revealing everything, the author invites the reader to actively participate in the storytelling process, engaging their imagination and allowing room for interpretation and personal connection. It acknowledges the power of leaving certain elements unsaid, leaving room for the reader to draw their own conclusions and fill in the gaps, creating a more immersive and engaging reading experience. This quote serves as a reminder that effective storytelling often lies in the art of subtly guiding the reader while still leaving space for their own interpretation and imagination to flourish.
Who said the quote?
The quote "In a novel you have to resist the urge to tell everything." was said by JK Rowling (Bio / Quotes). J.K. Rowling is a British author best known for writing the Harry Potter series.
Chief Editor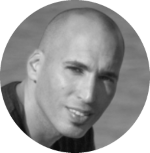 Tal Gur is an author, founder, and impact-driven entrepreneur at heart. After trading his daily grind for a life of his own daring design, he spent a decade pursuing 100 major life goals around the globe. His journey and most recent book, The Art of Fully Living, has led him to found Elevate Society.