It is our choices that show what we truly are, far more than our abilities.
What's the meaning of this quote?
Quote Meaning: This quote emphasizes the significance of our choices in defining our true character and identity. It suggests that our actions and decisions reflect who we are on a deeper level, transcending our innate abilities or talents. While abilities may vary among individuals, it is the choices we make that reveal our values, integrity, and moral compass.
The quote encourages introspection and personal responsibility, reminding us that we have agency over our actions and the power to shape our own lives. It highlights the importance of conscious decision-making, as our choices not only impact ourselves but also influence how we are perceived by others. It implies that our character is not solely determined by our inherent capabilities, but rather by the way we exercise those abilities and make choices aligned with our values.

ELEVATE
Free Resource: A step-by-step blueprint to help you set and realize big dreams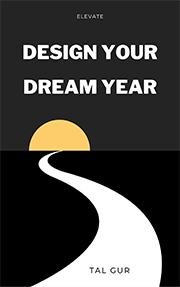 Furthermore, this quote reminds us that true character is revealed during challenging times and difficult decisions. It is easy to showcase our abilities when circumstances are favorable, but it is through our choices in moments of adversity that our authentic selves emerge. Our responses to challenges, ethical dilemmas, and the way we treat others demonstrate the core of our character.
Who said the quote?
The quote "It is our choices that show what we truly are, far more than our abilities." was said by JK Rowling (Bio / Quotes). J.K. Rowling is a British author best known for writing the Harry Potter series.
Chief Editor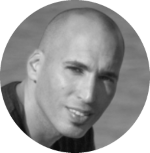 Tal Gur is an author, founder, and impact-driven entrepreneur at heart. After trading his daily grind for a life of his own daring design, he spent a decade pursuing 100 major life goals around the globe. His journey and most recent book, The Art of Fully Living, has led him to found Elevate Society.