Hearing voices no one else can hear isn't a good sign, even in the wizarding world.
What's the meaning of this quote?
Quote Meaning: This quote alludes to the importance of maintaining mental well-being and the potential consequences of disregarding one's mental health. In the context of the wizarding world, where magic and fantastical elements exist, the statement highlights that even within such a unique and extraordinary setting, hearing voices that others cannot perceive is indicative of a problem. It emphasizes the significance of recognizing and addressing mental health issues, as well as the potential dangers of neglecting or dismissing them. By drawing attention to this matter, the quote suggests that seeking help, support, and treatment for mental health concerns is crucial, regardless of the fantastical or unconventional circumstances one may find themselves in. It underscores the idea that mental health should be taken seriously and not trivialized, as it plays a vital role in overall well-being and should be prioritized, regardless of the context or world in which one exists.
Who said the quote?
The quote "Hearing voices no one else can hear isn't a good sign, even in the wizarding world." was said by JK Rowling (Bio / Quotes). J.K. Rowling is a British author best known for writing the Harry Potter series.
Chief Editor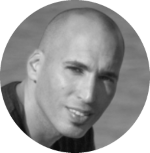 Tal Gur is an author, founder, and impact-driven entrepreneur at heart. After trading his daily grind for a life of his own daring design, he spent a decade pursuing 100 major life goals around the globe. His journey and most recent book, The Art of Fully Living, has led him to found Elevate Society.