I have taken more out of alcohol than alcohol has taken out of me.
What's the meaning of this quote?
Quote Meaning: This quote, attributed to Winston Churchill, is a reflection on the personal experiences and relationship one has with alcohol. It suggests that the individual feels they have gained more from their interactions with alcohol than they have lost or been negatively affected by it.
On one level, this quote can be interpreted as a lighthearted remark, showcasing a sense of humor or wit regarding one's alcohol consumption. It implies that the individual has enjoyed the pleasures, social interactions, or memorable experiences associated with alcohol without experiencing significant adverse effects or negative consequences.

ELEVATE
Free Resource: A step-by-step blueprint to help you set and realize big dreams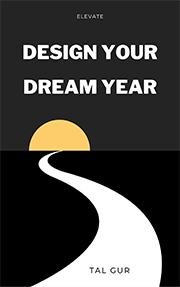 However, it's important to approach this quote with caution, considering the potential complexities and risks associated with alcohol consumption. Alcohol can have detrimental effects on individuals' physical health, mental well-being, relationships, and overall quality of life. Alcohol abuse and addiction are serious issues that can have profound and long-lasting impacts.
In a broader context, the quote also speaks to the subjective nature of personal experiences and perspectives. It highlights the fact that individuals have different relationships and responses to alcohol, and that their experiences may not necessarily align with societal or medical narratives surrounding alcohol consumption.
It is crucial to remember that the quote represents an individual's viewpoint and should not be taken as a general endorsement or justification of excessive or harmful drinking behaviors. Responsible alcohol consumption, taking into account personal limits, health considerations, and societal norms, is important for maintaining overall well-being.
In summary, this quote offers a personal reflection on one's experiences with alcohol, suggesting a positive perspective and a sense of deriving more enjoyment or benefits from it than negative consequences. However, it is essential to approach the topic of alcohol consumption with awareness of potential risks and to prioritize responsible and mindful choices when it comes to alcohol consumption.
Who said the quote?
The quote "I have taken more out of alcohol than alcohol has taken out of me." was said by Winston Churchill (Bio / Quotes). Winston Churchill was a British politician, statesman, and writer who is widely regarded as one of the greatest leaders in modern history.
Chief Editor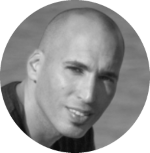 Tal Gur is an author, founder, and impact-driven entrepreneur at heart. After trading his daily grind for a life of his own daring design, he spent a decade pursuing 100 major life goals around the globe. His journey and most recent book, The Art of Fully Living, has led him to found Elevate Society.